WASHINGTON ― A progressive coalition organized protests at the home offices of 24 Republican senators Thursday to demand legislators oppose the Senate bill repealing the Affordable Care Act.
In addition to voicing opposition to the health care legislation, protesters drew attention to lawmakers avoiding in-person town halls with constituents during this week's congressional recess.
Protesters asked senators' staffers why the legislators would not publicly answer their questions about the bill in town halls.
"We're not releasing that information," Michael Dustman, the director of constituent services for Sen. Rob Portman (R-Ohio), told protesters in Columbus who asked when the senator would host a public event. He then directed them to Portman's website to schedule an appointment.
"We want to talk to Rob Portman," protester Janet Van Heyde said while livestreaming the event. "We pay taxes. He works for us, but you really can't tell."
At the Oshkosh, Wisconsin, office of Sen. Ron Johnson (R-Wis.), Deputy Chief of Staff Julie Leschke told protestors Johnson has "thousands of people" wishing to meet with him, and did not answer their questions. When they asked where Johnson was, Leschke would not answer, prompting one participant to joke that it was the equivalent of "where's Waldo?"
Protestors at several of the sites reported being arrested.
Five protesters livestreamed on Facebook as they entered McConnell's office in Louisville, Kentucky. The group said that they were willing to risk arrest for their cause.
A police officer told them to stop filming, and four protesters were cited and charged with criminal trespassing.
"If this passes, my options are trying to get citizenship in Canada or die. That's why I'm doing this," Haley Saucier said while demonstrating at the New Orleans office of Sen. Bill Cassidy (R-La.). "No one wants to be arrested, I don't want to be arrested. I want to be able to live with dignity and not be hospitalized until I get an antibiotic resistant infection and die."
Thursday's events followed numerous protests in recent weeks targeting the Senate GOP's bill.
CORRECTION: An earlier version of this post identified Sen. Ron Johnson as representing Ohio. He is a senator from Wisconsin.
Before You Go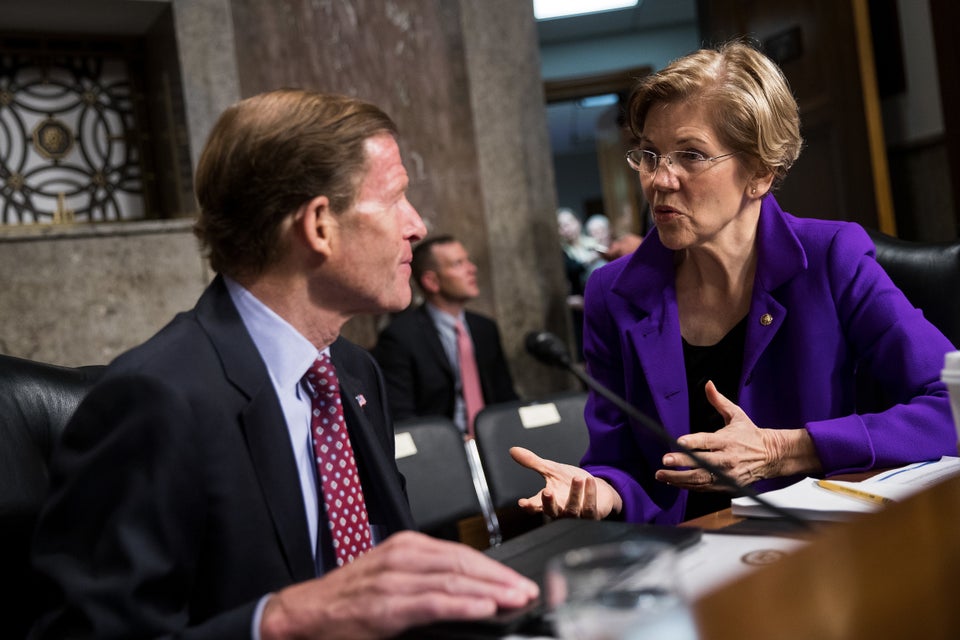 2017 Scenes From Congress & Capitol Hill
Popular in the Community