One provision in the GOP plan to replace Obamacare is already causing angst for people between ages 50 and 65: raising the ceiling on their premiums, which in all likelihood means they will pay more for health insurance. That's why AARP and other senior advocacy groups are gearing up to fight what could be premium hikes of 25 percent or more for those still too young to qualify for Medicare.
The possibility of that happening should concern everyone, regardless of age. If you can't find affordable nursing home care for a loved one, that care falls to family caregivers ― and maybe you.
Currently, states receive as much federal Medicaid money as it takes to provide benefits for everyone who is eligible. The GOP proposal would instead give states a block grant ― a lump sum per person ― and allow each state to decide how to spend it.
The idea of giving states a fixed amount of money and letting them decide what to do with it has been popular for quite some time with conservatives, including House Speaker Paul Ryan (R-Wis.). They argue that states know their own needs better than Washington does.
Transferring federal money to states may put elderly people and their families in a tough spot.
"Will states choose to spend on nursing homes, or things like doctor care for young children?" asked Jack Kahn, a veteran retirement health-care reporter and contributing editor of the Franklin Prosperity Report. Old and young are the country's biggest consumers of health care.
Kahn said he fears that cuts in reimbursements to nursing homes could lead to more nursing homes just flat-out refusing to take Medicaid patients, which some already do.
"This could make the long-term care crisis even worse," Kahn told The Huffington Post.
Despite this frightening possibility, most advocates for older Americans have focused on the GOP plan's lifting of the insurance premium ceiling for older people. While not insignificant, there's another elephant in the room: What's going to happen to all those elderly people who can't afford a nursing home?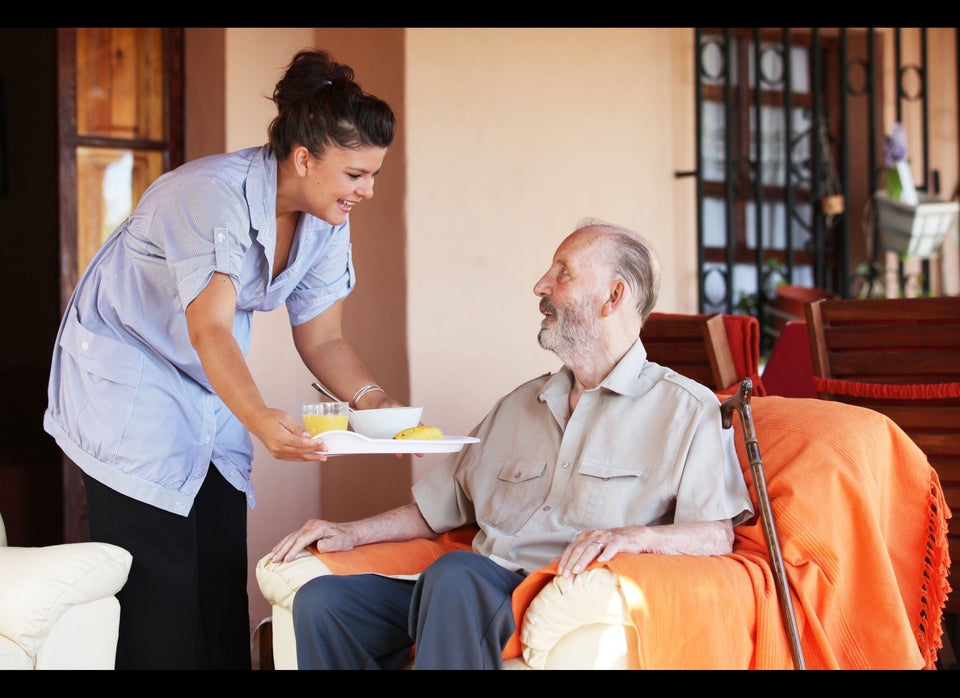 Tips For Choosing An Elderly Caregiver