Shutting down the government may end up costing Republicans control of the House of Representatives.
A series of polls released Sunday show just how damaging the shutdown has been for the GOP. The liberal-leaning Public Policy Polling compiled two dozen surveys, commissioned and paid for by MoveOn.org Political Action, from House districts around the country, taken from Oct. 2 through Oct. 4. Sample sizes were between 600 and 700 voters in each district.
For Democrats to win a House majority, 17 seats would need to switch to their party's favor. Results show that would be within reach, as Republican incumbents are behind in 17 of the districts analyzed: CA-31, CO-06, FL-02, FL-10, FL-13, IA-03, IA-04, IL-13, KY-06, MI-01, MI-07, MI-11, NY-19, OH-14, PA-07, PA-08, WI-07. In four districts, the incumbent Republican fell behind after respondents were told their representative supported the government shutdown: CA-10, NY-11, NY-23, VA-02. Three districts saw GOP incumbents maintain their hold over their Democratic challengers, even after hearing their elected officials' views on the shutdown, including CA-21, NV-03 and OH-06.
Before You Go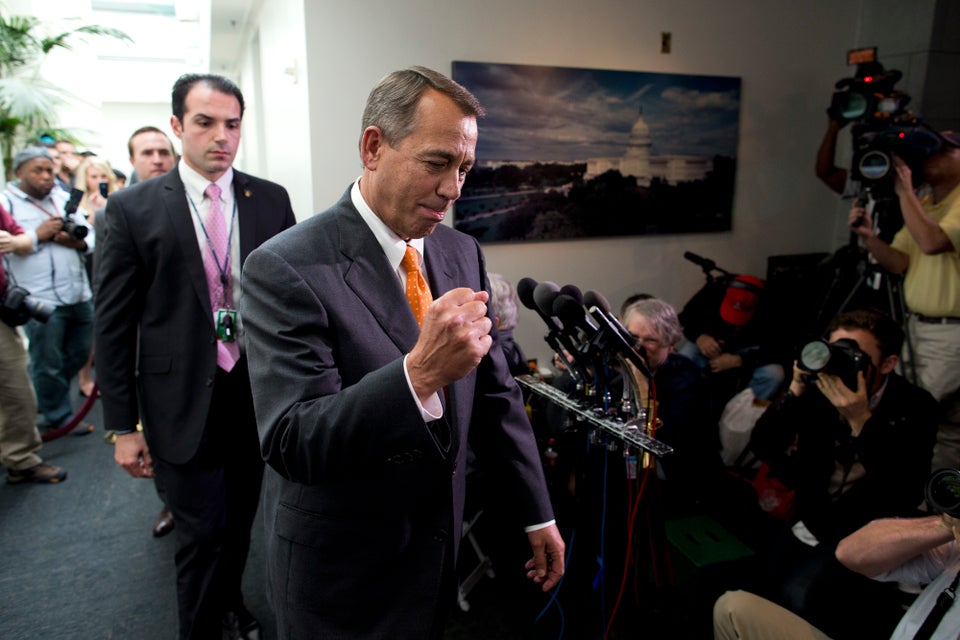 2013 Government Shutdown
Popular in the Community