When they aren't talking about who will build the bigger wall, the GOP presidential candidates are comparing who has bigger ... hands. Or they're calling each other sweaty and accusing their opponent of peeing his pants.
This sort of conduct would get candidates for third-grade class president reprimanded, but in the race for America's highest office, it's standard fare.
And, as in every third-grade class, everyone knows who is behind it all -- the bully, Donald Trump, who relentlessly went after former Florida Gov. Jeb Bush as "low energy" until he dropped out of the race. Sen. Marco Rubio (R-Fla.) has recently joined in, throwing back insult after insult at Trump.
Strategically, what Rubio is doing may be smart. Nothing the GOP establishment has tried has stopped Trump's momentum, and the candidates are just now starting to aggressively go after the front-runner. Pure mockery might be their last best hope. As James Fallows wrote in The Atlantic, "[C]redit to Rubio for figuring out even now that the best way to undermine a posturing blowhard is to make people laugh at him."
But sinking to that level and saying "he started it" never makes you look good in the end, and it is making many in the Republican Party -- which likes to be known as the party of ideas -- groan.
Here's a look at the recent rhetoric in the GOP presidential race:
Before You Go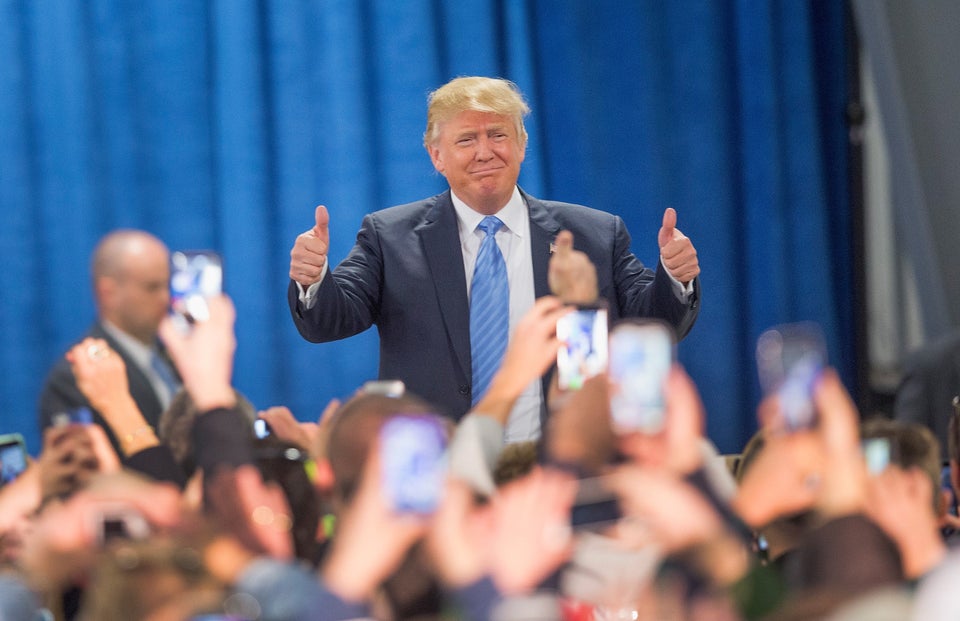 Donald Trump On The Campaign Trail
Popular in the Community