Rather than face angry, frustrated and raucous crowds of constituents at town hall meetings this recess, a large number of GOP lawmakers are skipping face-to-face contact with voters and instead holding conference calls or other more manageable forums (if they do anything at all).
But people who want their voices heard are calling their representatives out and shaming them, often in very public ways.
Some are simply holding their own town hall events. In Pennsylvania, a group organized by the Pennsylvania Health Access Network held a citizens' meeting and put an empty suit in place of Sen. Pat Toomey (R-Pa.).
Other constituents are simply showing up at events they know their lawmakers will be attending. Sen. Steve Daines (R-Mont.), for example, wasn't planning to hold any town hall meetings this recess, so hundreds of protesters showed up at the state capitol building on Tuesday, where he was scheduled to give a speech to the legislature.
Hundreds of people also turned out at Daines' office last week to request that he meet with constituents.
In western New York, constituents crowdsourced enough money to put up two billboards shaming Rep. Chris Collins (R-N.Y.), one of President Donald Trump's biggest backers in Congress, for not hosting a town hall meeting.
Collins recently told local NBC affiliate WGRZ that he never has and never will hold a town hall meeting because he believes they are "useless."
"Because what you get are demonstrators who come and shout you down and heckle you," Collins said. "They are not what you hope they would be, which is a give and take from people actually interested in getting some facts."
"People are not happy with Chris Collins," Michelle Schoeneman, co-founder of the Facebook group Citizens Against Collins and organizer of the billboard campaign, told The Buffalo News. "People want their voices heard, and he refuses to do that."
In California's 8th district, frustrated constituents have been putting Rep. Paul Cook's (R-Calif.) face on milk cartons, saying he's missing.
People are also taking out ads in newspapers saying their senators are lost.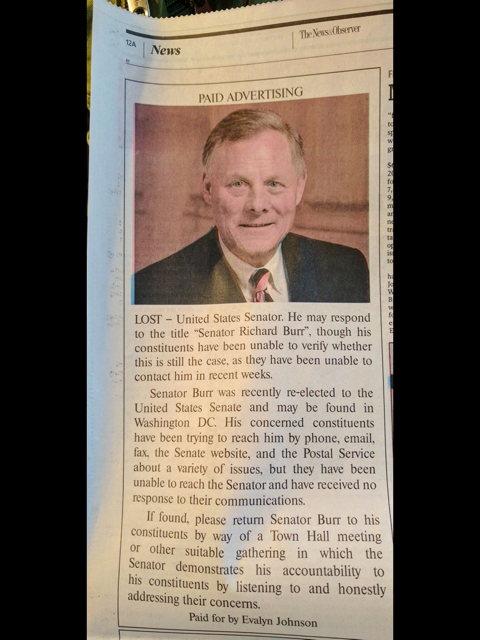 The Republican push to repeal the Affordable Care Act, commonly known as Obamacare, has been a hot topic at town hall meetings held by GOP members who do face voters. On Wednesday morning, Rep. Andy Barr (R-Ky.) "was laughed at, booed, interrupted, scolded and, a few times, praised" by attendees at his event, according to the Lexington Herald-Leader.
Barr heard from multiple people who said they benefited from President Barack Obama's health care law and from one person who was hurt by it, the paper reported. But Barr said the testimonials hadn't changed his mind and he was still in favor of repealing the law.
"In fact, I mean, I'm reinvigorated to fix this broken health care system," he told the paper. "I know my constituents who are flooding my office with calls and Obamacare is making life harder for them."
UPDATE: 3:19 p.m. ― A reader sent in a flyer targeted at Rep. Todd Young (R-Ind.) as well.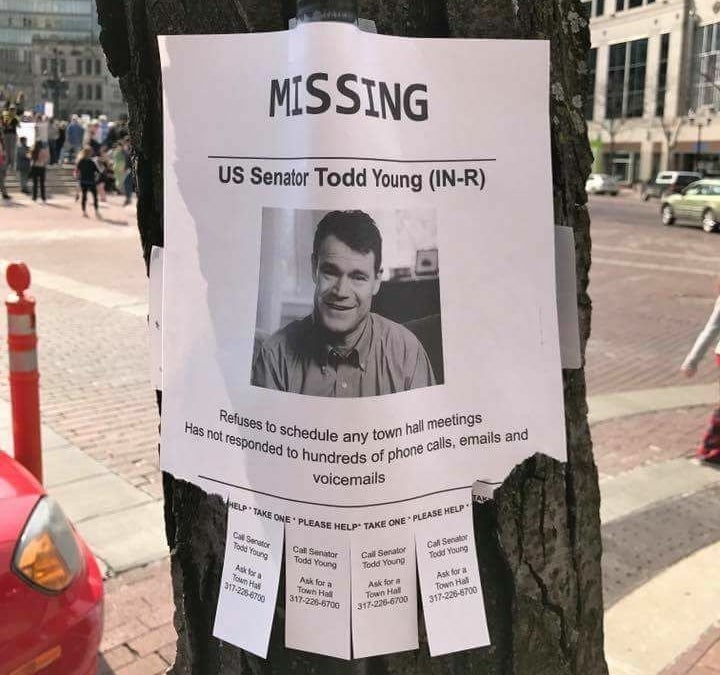 Clarification: This piece was updated to note that Daines rescheduled his address before the legislature for Wednesday.
What's going on in your district? Email us here.
Want more updates from Amanda Terkel? Sign up for her newsletter, Piping Hot Truth, here.
Before You Go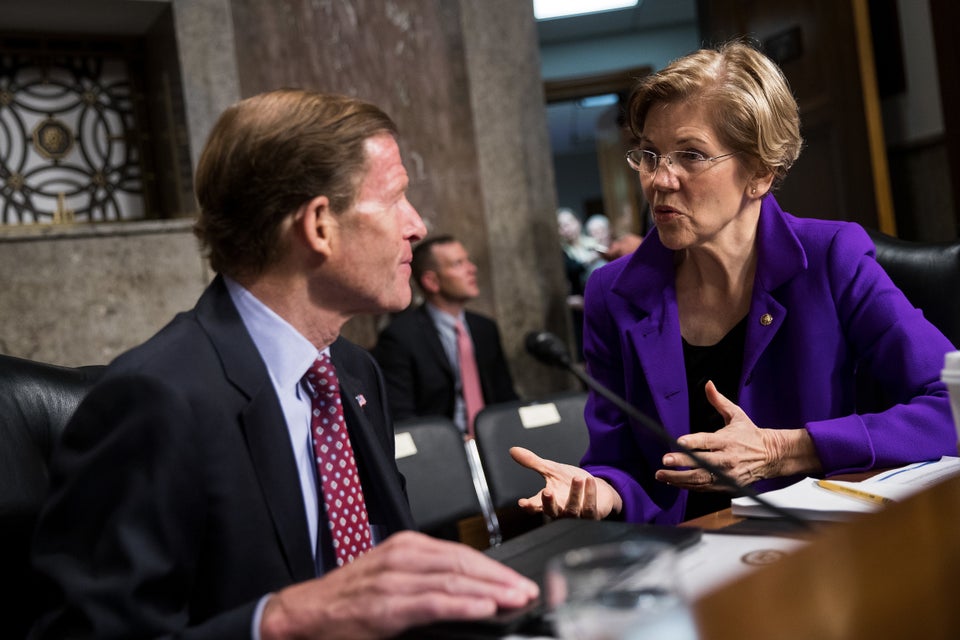 2017 Scenes From Congress & Capitol Hill
Popular in the Community