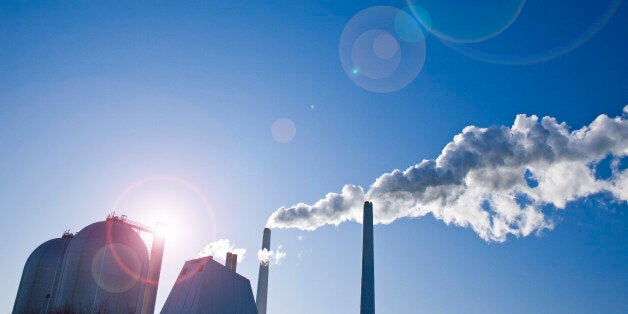 Concerns about the economy and heath care may have dominated the midterms, but the election results have unleashed a major threat to our children's health and the environment. The Senate is now in the control of a handful of GOP leaders who promise to trash clean air and water and allow unlimited climate change pollution.
This pro-polluter agenda is not what the majority of Americans want. Poll after poll shows strong support for environmental protection. An ABC/Washington Post survey, for instance, found that 7 in 10 Americans view climate change as a serious problem and support federal action to reduce carbon pollution. Candidates who led on climate issues in Congress or the campaign trail won in Michigan, New Hampshire, and Maine.
Yet incoming Senator Majority Leader Mitch McConnell and House Speaker John Boehner ignore these views. They have laid out a plan that would threaten our children's health and hamstring our ability to protect future generations from climate change.
I know because we've done it before. We did it when we broke former House Speaker Newt Gingrich's Contract on America. We did it when we prevented more than 500 anti-environmental votes in the House from creating rollbacks to environmental law over the past four years. And we will do it again.
Now is the time to act, before the GOP's pro-polluter plan takes hold. It would halt progress on environmental protections and strip away long-standing safeguards. This is a radical effort to dismantle bedrock laws that have stood firm for decades. And in pursuit of this agenda, Republican leaders have threatened to push America to the brink of another government shutdown.
Here's some of what GOP leaders have said they would do to America:
Block the Environmental Protection Agency from limiting dangerous carbon pollution from power plants -- the most important step we can take to curb climate-changing carbon pollution.
Stop an EPA proposal to restore protections to streams and wetlands that feed into the drinking water supplies of 117 million Americans.
Prevent the EPA from even proposing new safeguards for smog-causing ozone; scientists have found current standards are too lax, forcing people to breathe air that is unhealthy and even fatal for children and adults with asthma and other lung problems.
Take away the ability of scientists and experts to set health and environmental standards and give politicians the power to decide what is safe for our families using the so-called REINS Act -- a law that would require Congressional approval for every new standard and gut our nation's time-tested method of review.
There are many more: forcing approval of the disastrous Keystone XL pipeline, opening our coastal waters and the Arctic Refuge to risky oil drilling, blocking federal efforts to protect drinking water from oil and gas "fracking" activity, and opening our national forests to loggers, to name just a few.
These extreme actions would put people and places at risk. They would also endanger an entire system of environmental protection that generations of Americans have relied upon.
Over the past four decades, our nation's laws have made our air safer to breathe and our water cleaner to drink. Many of these laws were passed with broad bipartisan support and signed by Republican presidents. By calling for a radical overhaul of this tradition, current GOP leaders reveal how out of step they are with Americans. NRDC is willing to work with Republicans who want to move forward on environmental protection, but so far leaders are only taking extreme positions, calling for rollbacks and promoting climate denial.
Related