WASHINGTON -- Rep. Dana Rohrabacher (R-Calif.), one of the strongest conservative voices for reforming the government's approach to cannabis, joined with a group of Democrats on Thursday in calling for Congress to stand aside and allow the legalization of marijuana to go into effect in the nation's capital.
D.C. voters overwhelmingly backed Initiative 71, which legalizes possession of up to 2 ounces of marijuana for adults aged 21 and over, as well as limited at-home cultivation, earlier this month. (Sales of the drug are still banned.) Congress has 60 days to review the legislation, but it is unlikely that it would pass a bill and get the president to sign it during that limited window.
However, Rep. Andy Harris (R-Md.) has threatened to try to sabotage the initiative by attaching a rider to another piece of legislation that could prevent legalization from going into effect. And D.C. Mayor-elect Muriel Bowser previously suggested that she believes there should be legislation passed to regulate and tax marijuana before Congress reviews the legalization measure.
Democratic Reps. Earl Blumenauer (Ore.), Jared Polis (Colo.) and Del. Eleanor Holmes Norton (District of Columbia) held a press conference on Thursday to call on Congress to stand back and allow legalization to move forward in D.C., as it has in Colorado and Washington state.
"I ask the House and Senate to respect the D.C. marijuana legalization initiative that comes straight from the votes of two-thirds of the people of my district," Holmes Norton said.
Polis told reporters he believes there will be a working majority to stop any amendments that would block D.C. legalization from going into effect. Many Republicans joined Democrats in May in voting for an amendment that blocked the Drug Enforcement Administration from targeting medical marijuana facilities that complied with state laws.
"I think we can work together to muster a bipartisan majority to avert any backdoor mechanisms to prevent the will of the D.C. voters from being implemented," Polis said.
Rohrabacher appealed to his Republican colleagues to rethink their approach to recreational marijuana laws as well, noting that "things have really changed in Washington" on cannabis issues.
"My message to my fellow Republicans is: Wake up and see where the American people are, but also see what the fundamental principles are in this debate. The fundamental principles are individual liberty, which Republicans have always talked about, limited government, which Republicans have always talked about, the doctor-patient relationship, which of course we've been stressing a lot about lately, and of course states' rights and the 10th Amendment," he said.
"I'm very proud that 50 of us finally got the message that making sure that people have the right, or at least the states have a right, to make the determination on this particular issue is more consistent with our philosophy of letting the states make the criminal justice decisions that our founding fathers had in mind," Rohrabacher said. "It is counterproductive to the welfare of the people of this country to have our limited resources … going to put in jail someone who's smoking a weed in their backyard or something like that."
Rohrabacher said he hopes that Republicans will be persuaded not only by the philosophical case for allowing legalization to move forward, but the political practicality as well.
"Just in the practical politics, let's understand that there's been a big change -- a sea change -- in public attitude towards this, because people realize what a total waste of money it is compared to other priorities," Rohrabacher said.
"How much longer is it going to take until those … Republican leaders understand that this is not an issue that's going to lose them votes?" Rohrabacher asked. "Members of the Republican Party just should become more practical, if nothing else. The American people are shifting on this issue, and this is going to make and could make a difference in the election of some very close races."
"If I can't appeal to your philosophical natures and all these other things, come on over for just raw politics," he said. "The numbers are going this way now."
Before You Go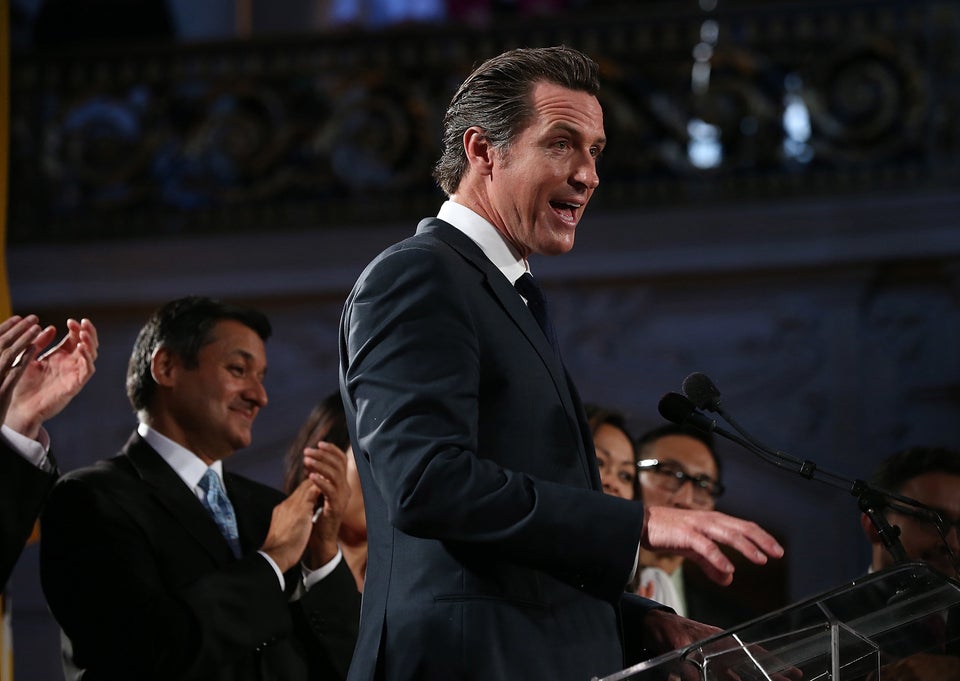 Politicians On Pot
Popular in the Community