Jones, who has been a Republican for 45 years, said that in November he will vote for Libertarian Party candidate Gary Johnson for president.
In leaving the GOP, Jones also cited his opposition to the more conservative members of West Virginia's state legislature, who have backed so-called religious freedom laws that make it legal for businesses to discriminate against LGBT individuals. The West Virginia legislation is part of a wave of similar laws nationwide.
"I'm basically a city guy, and I believe [in] live and let live and stay out of each other's bedroom," Jones said.
Jones is not the only prominent Republican fleeing his party because of Trump. Earlier this month, Iowa State Sen. David Johnson (R) became the first elected official to leave the GOP because of Trump after the real estate mogul launched racist attacks against a federal judge, sending Republican lawmakers into a tailspin.
"I will not stand silent if the party of Lincoln and the end of slavery buckles under the racial bias of a bigot," Johnson said.
This week, disunity among Republicans escalated further as Trump's response to the mass shooting in Orlando, Florida, gave party leaders pause. Republicans raced to condemn Trump's rhetoric, and some who had supported his candidacy tried to distance themselves. Other Republicans still on the fence about backing Trump have raised the possibility of challenging him at the convention in July.
Editor's note: Donald Trump regularly incites political violence and is a serial liar, rampant xenophobe, racist, misogynist and birther who has repeatedly pledged to ban all Muslims — 1.6 billion members of an entire religion — from entering the U.S.
Before You Go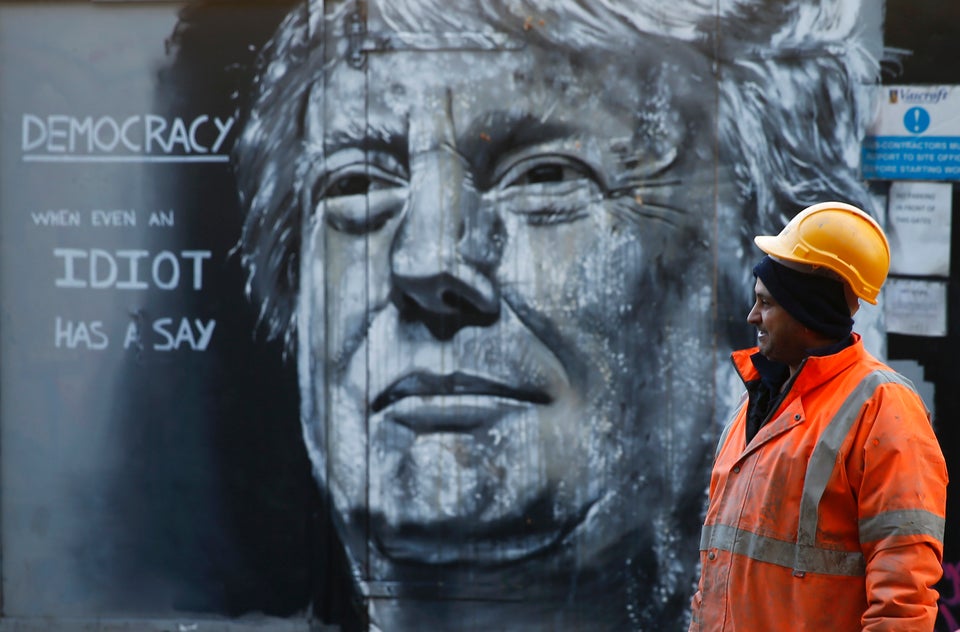 Anti-Trump Street Art From Around The World
Popular in the Community