 House Republicans voted unanimously against raising the federal minimum wage Friday.
A proposal by Rep. George Miller (D-Calif.) to raise the federal minimum wage to $10.10 an hour over the next two years and increase the wage for tipped employees to 70 percent of the minimum wage was defeated, with every House Republican voting against the motion. On the Democratic side, six lawmakers voted against the measure, and 184 Democrats voted for it.
Miller's proposal was more than a dollar higher than what President Barack Obama proposed during his State of the Union address in February. Obama said in his speech that Congress and the White House should work to "raise the federal minimum wage to $9 an hour."
The proposal by Miller was offered as an amendment to the SKILLS Act, which Republicans in the House passed Friday afternoon, over strong Democratic opposition. According to the Washington Post, the act will eliminate or consolidate 35 federal programs and create a Workforce Investment Fund to help those searching for a job acquire the skills needed in the workforce. In his State of the Union, Obama said that he hoped to "cut through the maze of confusing training programs," but the White House said it opposes the House bill, the Post reports. House Democrats argued that the bill eliminates programs for veterans, the disabled, and other groups, and voted overwhelmingly against it. The bill now goes to the Senate.
This is not the first time Miller has proposed legislation to raise the minimum wage.
In July 2012, Miller and more than 100 House Democrats proposed a bill to raise the federal minimum wage to $9.80 an hour and peg it to inflation.
Before You Go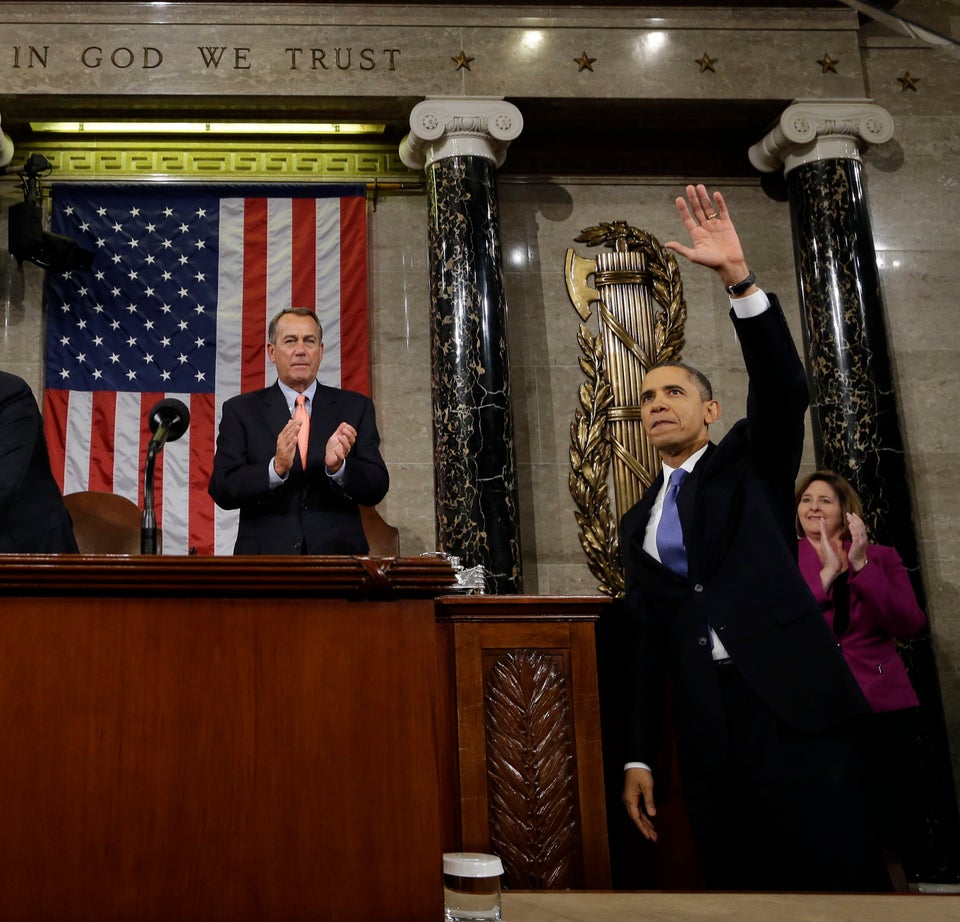 Quotes From Obama's 2013 State Of The Union Speech
Popular in the Community