WASHINGTON -- In one of their final votes before heading home for a five-week summer recess, House Republicans voted on Friday to repeal Obamacare. It was their 40th such vote, and like their 39 previous attempts, it will not go any further with the Democratic-controlled Senate or the Democratic president.
The Keep the IRS Off Your Health Care Act of 2013, sponsored by Rep. Tom Price (R-Ga.), would block the Internal Revenue Service from enforcing or implementing any portion of President Barack Obama's signature health care reform law. It passed 232 to 185, with all Republicans voting for it and four Democrats -– Reps. John Barrow (Ga.), Jim Matheson (Utah), Mike McIntyre (N.C.) and Collin Peterson (Minn.) -- siding with them. Six Republicans didn't vote.
Democrats railed against their Republican colleagues on the House floor for spending valuable time on the vote.
"I suspect we don't want to call them the Republicans anymore, but I think we ought to call them the Repeal-icans. Or perhaps the Repeal-ican'ts, because they've never been able to repeal anything," said Rep. John Dingell (D-Mich.).
"They have one alternative to Obamacare. It's called NothingCare," added Rep. Lloyd Doggett (D-Texas). Rep. Mike Thompson (D-Calif.) chimed in that the American public has "seen this movie before."
Price's bill doesn't explicitly repeal Obamacare, but it would effectively cripple the law. The IRS is responsible for implementing crucial elements of Obamacare, such as distributing the tax credits that individuals and small businesses will use to defray the cost of health insurance.
Republicans have gone after the IRS in recent weeks after revelations that it targeted tea party groups applying for nonprofit status with extra scrutiny. Later revelations, however, showed that the IRS also screened progressive groups.
"We care about the health and well-being of the American people, which is why this bill is coming to the floor," House Majority Leader Eric Cantor (R-Va.) said on the floor. "Now, recently, Mr. Speaker, we've learned that the IRS has been abusing its power by targeting and punishing American citizens for their political beliefs. And then recklessly spending taxpayer dollars on lavish conferences and bonuses for its employees. This kind of government abuse must stop. The last thing we should do now is to allow the IRS to play such a central role in our health care."
Boehner recently said that the House GOP would continue pushing legislation to repeal Obamacare -- even though it has no chance of clearing the president's desk.
"The program isn't ready," Boehner told CBS. "This is not ready for prime time. This is not good for the country, and we're going to stay at it."
Not surprisingly, the Senate has no plans to take up the latest Obamacare repeal bill. Senate Minority Leader Mitch McConnell (R-Ky.) tried late Thursday to unanimously pass two other bills aimed at repealing the law, but Senate Majority Leader Harry Reid (D-Nev.) objected.
"We will not bring it up," Reid spokesman Adam Jentleson said of Friday's repeal bill. "Republicans can try and force a vote on it if they want to keep tilting at windmills, but it's just be a further waste of everyone's time and energy."
Jennifer Bendery contributed reporting.
Before You Go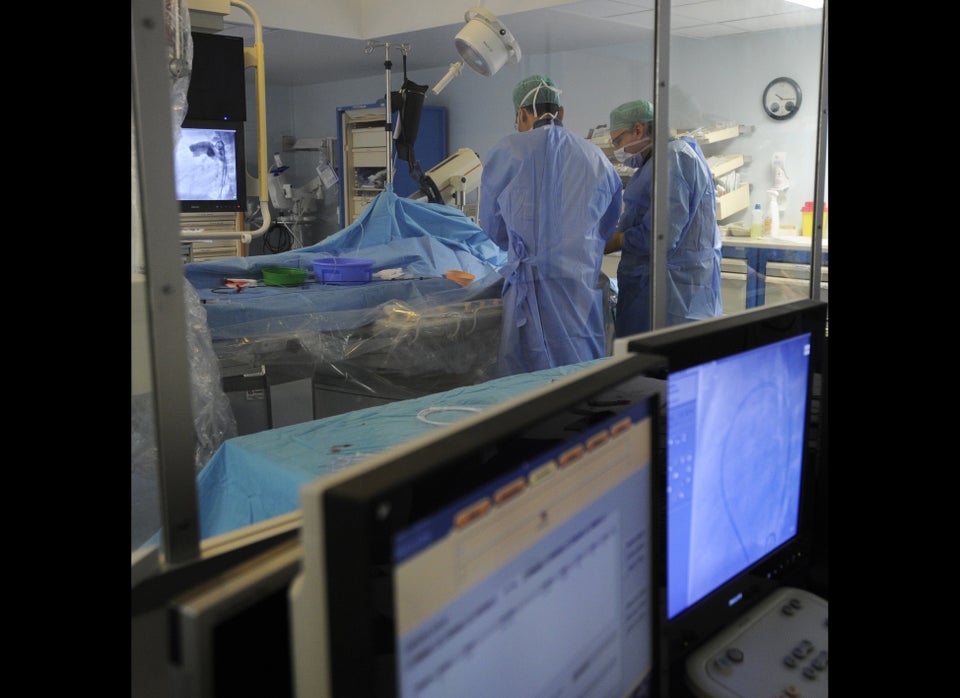 Lies And Distortions Of The Health Care Debate
Popular in the Community