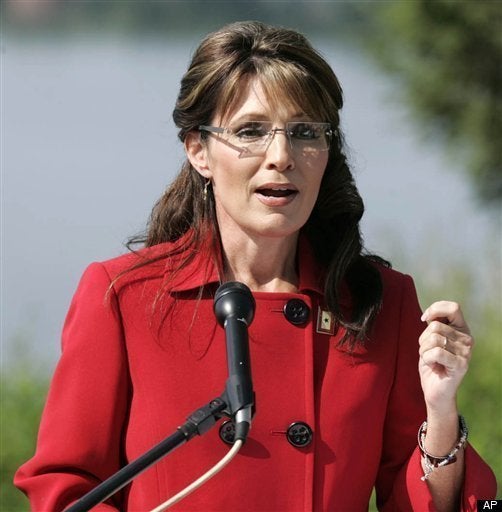 The head of the Republican Governor's Association said on Friday that in emails sent to him moments before she announced her resignation as governor of Alaska, Sarah Palin discussed expanding the role she played in the Republican Party.
"Part of her decision is she wants to spend more time campaigning for candidates," Nick Ayers, the executive director of the RGA, told Fox News.
"She felt like she needed to make her colleagues around the country aware, so she had given us a brief heads up," Ayers said of getting the emails. "We have known for a couple of days she was considering not running for re-election but it was news today that she had gone ahead and made the decision to fully step down and resign."
In relaying his conversation with Palin, Ayers provided one of the most direct, on the record explanations for what exactly drove the Alaska Governor's decision to step aside. Palin's announcement seemed to come as a complete surprise to officials in the state as well as those close to her. Her brother said he had no clue what she was planning prior to the mid-day press conference. The Weekly Standard's Bill Kristol, one of Palin's strongest backers, said he initially felt shock and bewilderment at the Governor's decision to step down from her post at the end of July. Moments later, however, he was playing up the move as, perhaps, the opening move in the 2012 Republican primary - and a sage one at that.
While Ayers may have had a direct heads up as to Palin's intentions, he wasn't entirely on cue with the Governor's talking points. Asked why Palin was stepping down as opposed to finishing her term (which ends in 2010), the RGA header cited pesky bloggers and activists as the reason. Palin had insisted she didn't want to put Alaskans through two years of a lame-duck governorship.
"I don't think this is buckling to pressure," said Ayers. "I think this is her coming to the realization that the legislature in Alaska and that some bloggers and activists in Alaska are going to do everything they can to stymie her progress. This is a governor who didn't run for the office because she wanted a title. She wanted to make significant change in the state. She realized that that was no longer going to be able to happen, because things had become so partisan there."

Popular in the Community