CLEVELAND ― The GOP on Tuesday successfully drafted a platform ― a statement of its core values and principles ― but not before some last-minute drama played out behind the scenes over its refusal to moderate its tone toward lesbian, gay, bisexual and transgender individuals.
Over the course of two days, the GOP's platform committee repeatedly rejected efforts to temper the party's stance on controversial issues like gay adoption, same-sex marriage, abortion and the use of public restrooms.
Proponents of a more inclusive approach urged their colleagues to stop alienating voters and join the 21st century. A delegate from the District of Columbia, the first openly gay delegate on the GOP platform committee, fought back tears as she pleaded with her fellow colleagues to accept a more neutral position on gay marriage.
By Tuesday evening, however, the effort had failed ― at least in committee.
Those who favored a more neutral stance on social issues instead decided on a new approach. They threw their support behind an unrelated proposal to adopt a much shorter statement of principles modeled after the 1860 GOP platform, which came to be known as the "minority report." The last time a minority report passed in the platform committee was during the 1976 GOP convention, when President Gerald Ford narrowly staved off a challenge by Ronald Reagan.
Allowing such a scenario to occur again would have surely put GOP divisions on further display and embarrassed the Republican National Committee.
This year's proposed minority report, which ran only three pages, was authored by Utah delegate Boyd Matheson. Matheson, who is a former chief of staff to Sen. Mike Lee (R-Utah), argued the platform ought to consist of more general principles in order to unify the party. The 2012 GOP platform, for example, had grown to a lengthy 33,000 words.
By the time the committee gaveled out of session Tuesday evening, Matheson's proposed minority report had garnered nearly 40 signatures. It needed only 28 signatures to pass.
But when Matheson faced the microphones at a later press conference, it quickly became clear he had a change of heart. The delegate from Utah accused "strident voices who have an agenda" of "hijacking" his proposed minority report.
"I have removed my name from the report. I won't be part of this divisive effort," Matheson declared, announcing he had urged other committee members to follow suit.
When asked whether the vague "voices" he had cited were the delegates who supported moderating the platform on LGBT rights, Matheson was immediately interrupted by RNC staffers, who shouted over reporters attempting to ask further questions and hurried Matheson out of the room.
"It seems clear the RNC put the screws to Matheson and his own language," one GOP platform committee member, who declined to be named, told The Huffington Post.
The unusual turn of events ― Matheson's appearance at the press conference was not announced by RNC staff until moments before he took the stage ― further hinted at the lengths the GOP was willing to go to keep pro-LGBT language out of the party platform.
Ben Marchi, a GOP delegate from Maryland, claimed LGBT-friendly delegates tricked some of their colleagues into signing the minority report. New Hampshire delegate Steve Stepanek echoed those remarks, telling HuffPost he was told the document was simply a "resolution" in support of a shorter GOP platform ― which is exactly what it was.
"This sets your guys' fight back. You just did yourself no favors with the next generation," Marchi said, suggesting proponents of a more inclusive approach on LGBT rights had erred in their approach.
"I was very clear on what they were signing," said Hoff, who had approached five of her colleagues. "If anyone didn't read, then that's on the individual."
Indeed, the title of the proposed minority report read: "Resolution By Minority of the Committee on the Platform to Adopt Alternative Platform."
Matheson's repudiation of his own report is likely enough to table the effort entirely. Sen. John Barrasso (R-Wyo.), co-chair of the platform committee, also sounded confident the report would not move forward once the full GOP convention convenes next week.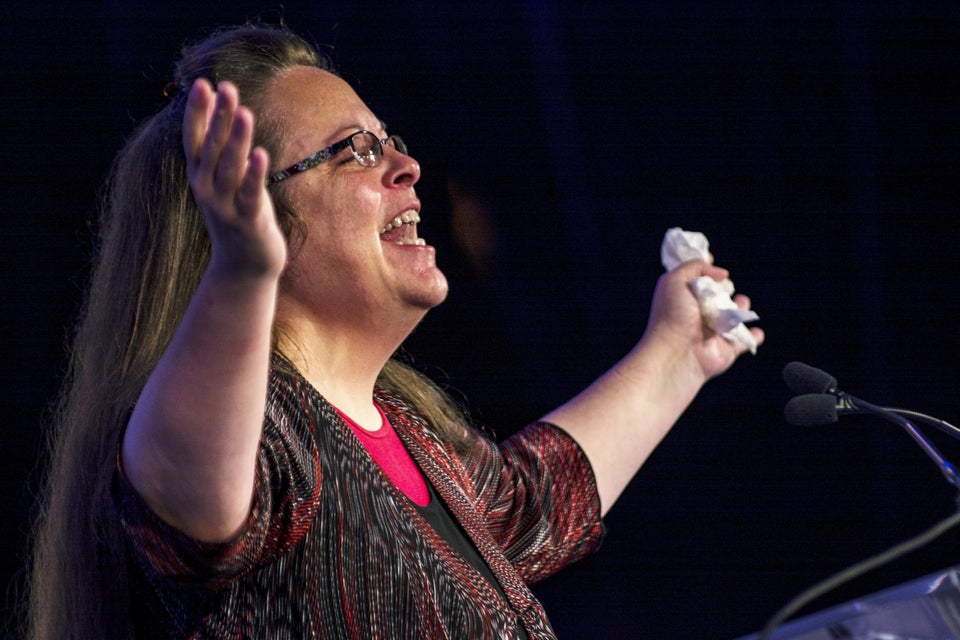 15 Of The Biggest LGBTQ Villains
Popular in the Community