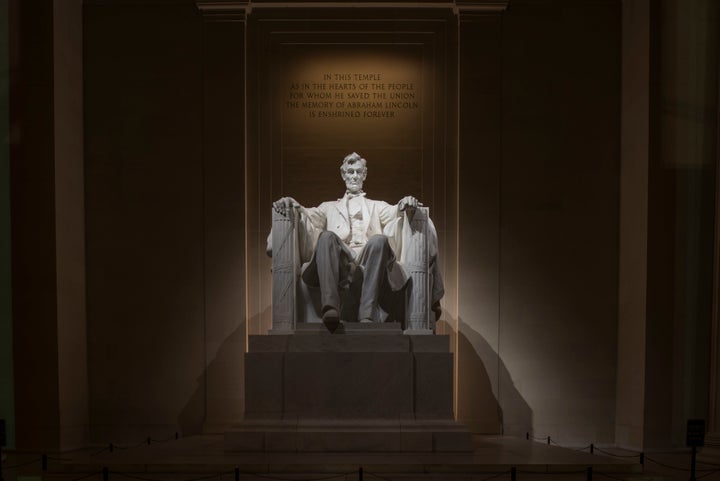 If we've learned one thing so far this year, it's that not everything you see on the internet is true.
The Republican National Committee celebrated what would have been President Abraham Lincoln's 208th birthday on Sunday by gifting him with a quote that he likely never said.
The GOP shared a photo of the Lincoln Memorial on Twitter, and accompanied it with a quote attributed to the 16th president: "And in the end, it's not the years in your life that count. It's the life in your years."
The site, which is run by quote sleuth Garson O'Toole, says the line was probably first used in the 1940s to advertise a book on aging by Dr. Edward J. Stieglitz.
"The important thing to you is not how many years in your life, but how much life in your years!" the ad read.
Adlai Stevenson II, a former governor of Illinois and Democratic presidential nominee, reportedly used a similar version of the quote in speeches a few years later.
Twitter users were quick to point out this gaffe, as well as suggest some other lines Lincoln could have said — but we can all but guarantee he didn't.
Popular in the Community