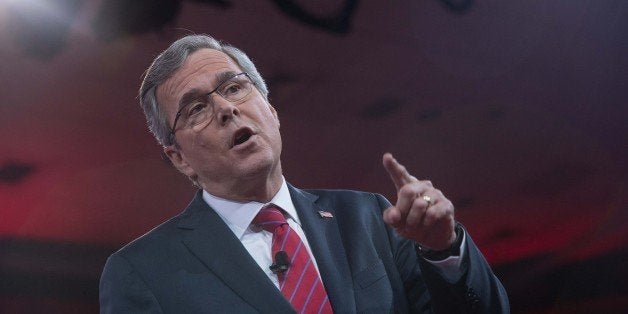 On May 19, part of President Obama's executive actions to keep DREAMers and families from being deported was supposed to go into effect, but they've been temporarily blocked because of a lawsuit brought on by anti-immigrant Republicans. This week, immigration groups and progressive organizations across the country are rallying in support of the President's executive actions.
After reading so many anti-Obama, anti-immigrant screeds, I began to wonder, what if all the Right's most extreme rhetoric came together in one place? Behold! The ultimate anti-immigrant op-ed, brought to you by the Republican Party and their extremist base! Included are actual statements from GOP leaders and activists like Former Governor Jeb Bush, Representative Steve King (IA), and anti-immigrant leader William Gheen.
President Obama's Out to Destroy Our Nation Through His Executive Actions on Immigration
The impending new Latino majority in the U.S. (which will happen soon because of course immigrants are more fertile than native-born Americans) is dangerous – they could conduct an ethnic cleansing.
To see even more anti-immigrant, anti-Obama rhetoric from the GOP – and who's saying what – check out People For the American Way's recent memos on this issue.
Calling all HuffPost superfans!
Sign up for membership to become a founding member and help shape HuffPost's next chapter