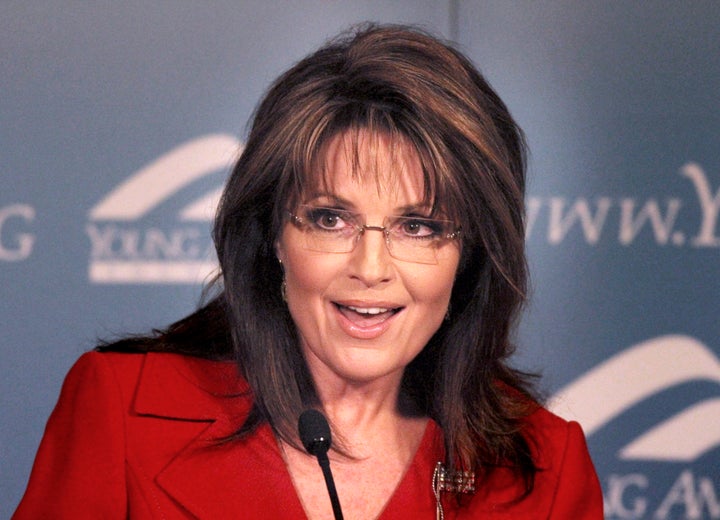 "I join Rep. Mike Pence [Ind.] and others of conscience and common sense who are leading the charge to end the taxpayer funding of the nation's largest abortion provider," Palin said in a statement.
Funding for Planned Parenthood, a reproductive health services provider for low-income patients, remains a major sticking point in ongoing negotiations over the federal budget. The House passed a budget bill in February that included an amendment to prevent Planned Parenthood and 102 affiliated organizations from receiving any federal subsidies -- including money for STD testing, pregnancy testing and cancer screenings -- but the measure failed in the Senate.
During that battle, conservative activist group Live Action targeted Planned Parenthood with a series of video- and phone-recorded "sting" operations. The Huffington Post reported in February that the videos -- including one in which paid actors walked into Planned Parenthood offices posing as a pimp and a prostitute -- were heavily edited, distorting the health workers' statements.
Despite the questionable legitimacy of the Live Action reports, conservative lawmakers continue to use them in their arguments for defunding Planned Parenthood. In her statement to Susan B. Anthony List, Palin alluded to a recent Live Action report that used a series of recorded phone calls to show that Planned Parenthood does not provide its patients mammograms.
"They receive an average of $1 million taxpayer dollars per day; and regardless of what they had promised the public in their campaign ads, new investigative reporting shows that they are not really using our tax dollars to provide women with mammograms and other real health care services," she said. "It's simply freeing up funds that they can then invest in their primary money-making endeavor: abortion."
In response to the mammogram report, a Planned Parenthood spokesperson said that doctors at its clinics manually provide about 830,000 breast exams each year. But the organization refers women to other providers for mammograms, which employ x-ray machines, and none of its ad campaigns suggest otherwise, said the spokesperson.
Pawlenty specifically cited Live Action's pimp and prostitute "sting" in his statement.
"Washington has a massive spending problem, and we need to set priorities," he said. "Recent undercover videos show that employees of America's largest abortion provider, Planned Parenthood, aided alleged human traffickers wishing to exploit young girls. Yet, they continue to receive significant taxpayer funding. That should come to an end."
Although Planned Parenthood receives zero federal dollars for abortion services and uses all government funding for preventative care, conservative rhetoric continues to portray the organization as a taxpayer-funded abortion factory.
"Life begins as conception, period. It's a horrific thought that our government provides funding to an organization that provides abortions to so many women," said Huckabee in his statement to Susan B. Anthony List. "We need to demand this Congress vote to defund Planned Parenthood."
While the Planned Parenthood debate often centers around the issue of abortion, the real consequence of defunding this reproductive health services provider is that millions of low-income men and women in rural or medically underserved areas would lose their primary health provider. A 2009 report from the Guttmacher Institute, a nonprofit group which works to advance sexual and reproductive health, estimated that six in 10 clients of publicly funded family planning centers consider organizations like Planned Parenthood to be their main source of health care.
Rep. Debbie Wasserman-Schultz (D-Fla.), a breast cancer survivor and women's health advocate, said in a conference call on Monday that the recent GOP attacks on Planned Parenthood are politically driven.
Planned Parenthood "is facing unparalleled and purely political attacks under the guise of deficit reduction," she said. "For millions of women across America, Planned Parenthood's health centers are the only place they have to go for primary and preventative care. This cannot, and should not, be about politics. It's about providing life-saving preventative care for the women who need it the most."
Calling all HuffPost superfans!
Sign up for membership to become a founding member and help shape HuffPost's next chapter