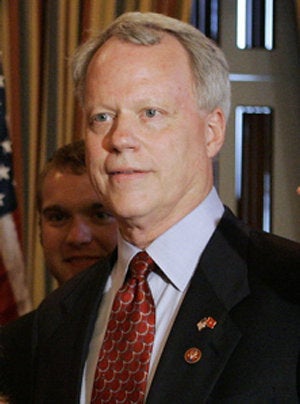 Rep. Paul Broun, a Georgia Republican, upped the rhetoric against public health care Friday, saying that giving people the option of a public plan "is gonna kill people."
Broun is a doctor. "A lot of people are going to die," he diagnosed from the House floor.
He criticized the British and Canadian systems of universal health care and said those nations, "don't have the appreciation of life as we do in our society, evidently."