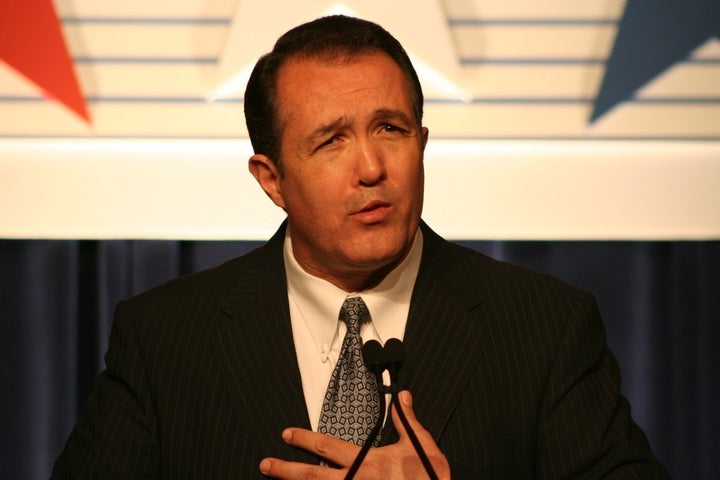 [N]umerous speakers question[ed] Obama's birth certificate and why there wasn't an investigation into whether he is a naturalized citizen. One woman said a newspaper announcement of his birth in Hawaii was not sufficient. Another asked how he could have a passport without a birth certificate.

Franks said there was not enough evidence that Obama is not an American citizen. He did say there was a lot of conflicting evidence of Obama's citizenship and that he was considering filing a lawsuit, the only congressman to do so. Franks asked why the president did not simply produce a birth certificate.
Franks would be the first congressman to file such a lawsuit. Other lawmakers have signed onto a bill that would require future presidential candidates to release their birth certificates.
The Washington Independent's Dave Weigel points out that Franks' bold move is particularly surprising given that Franks has previously made a clear statement to guerilla video-blogger Mike Stark that the president was born in the United States and had a valid birth certificate.