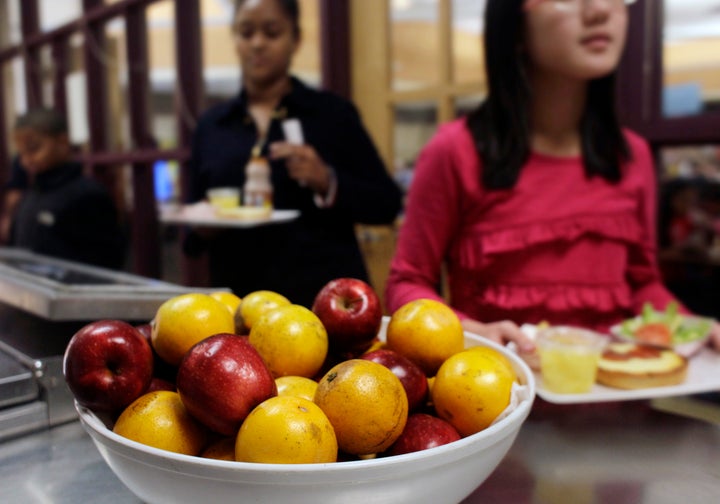 House Republicans appear determined to advance an aggressive rollback of a program credited with helping low-income children get free school lunches.
The Committee on Education and the Workforce on Wednesday advanced a child nutrition reauthorization bill introduced by Rep. Todd Rokita (R-Indiana) to the House floor. The committee approved the legislation along party lines, 20-14, with Rep. Dave Brad (R-Virginia) the only Republican to join Democrats opposing it.
Criticisms have centered on proposed changes to the community eligibility provision, which currently allows high-poverty school districts, with 40 percent or more of their student population from families receiving government assistance like Supplemental Nutrition Assistance Program, to offer free meals to all of their students.
The community eligibility provision, which began in the 2011-12 school year and expanded nationwide in 2014, has been considered a success. A U.S. Department of Agriculture evaluation of its first two years found that the program increased participation in the national school lunch program by 5.2 percent and in the school breakfast program by 9.4 percent.
The provision appears to be gaining popularity among school districts, too. According to a report co-authored by the think tank Center on Budget and Policy Priorities, and the anti-hunger advocacy group Food and Research Action Center, more than 18,000 schools in 3,000 districts participated in the community eligibility provision last year.
But that progress is at risk. Rokita's legislation would raise the qualifications for school districts to participate in the community eligibility provision, requiring them to have at least 60 percent of students whose families receive government assistance.
The changes to the community eligibility provision, if they become law, would mean that nearly 3.4 million students at more than 7,000 schools would need to return to the previous application process in order to receive free meals at school, according to a separate analysis by the Center on Budget and Policy Priorities. That process, advocates argue, causes many low-income children to miss out on meals, due to problems like communication and resistance to being stigmatized by peers.
Sara Gasiorowski, child nutrition director at the Metropolitan School District of Wayne Township in Indianapolis, has seen how the community eligibility provision has affected her district's students firsthand.
Since the district began the program at 11 of its 17 school sites, participation in the free lunch program has increased 6 percent, Gasiorowski said. If the GOP legislation becomes law, only four of the district's schools would remain eligible, she said. Gasiorowski, whose school district lies just outside of Rokita's congressional district, said that change would make a "huge impact" for the students and families.
"It's hard to take something away once you've given that to people and your families have come to rely on that service," Gasiorowski said. "I think it's a terrible disservice to our families."
Rokita, for his part, doesn't see the problem.
In an op-ed provided to HuffPost ahead of Wednesday's markup on his legislation, Rokita asserted that his proposal "in no way alters the eligibility requirements for students who receive free or reduced priced lunches." He went on to describe the existing rules for the community eligibility provision as "perverse" and said savings would be used to increase reimbursement for the national breakfast program.
"Ensuring that students in actual need have these strong protections in place is how we the people should judge our success, not by how much paperwork an administrator has to do or how much money a school can make off of the entire school population," Rokita wrote.
Robert Campbell, director of nutrition assistance and budget policy at hunger nonprofit Feeding America, pointed out that an identified student population of 40 percent or 60 percent from families receiving assistance doesn't accurately count students who need free lunches.
A multiplier of 1.6 is applied to a district's identified student population to arrive at a better estimate. That means more students would be affected by the change than a straightforward percentage might suggest.
"We want to make sure that any reauthorization that moves forward sticks to the principle of first doing no harm," Campbell told HuffPost.
The Union of Concerned Scientists, a nonprofit science advocacy group, also opposes the bill. Karen Perry Stillerman, deputy director of the group's food and environment program, said the community eligibility provision was of deep concern.
"We know that children's health is dependent on a healthy diet and that starts at school," Perry Stillerman said. "School lunch programs and food programs are part of that equation of increasing kids' access to healthy foods. What's important to us is keeping the kids who are already in these programs in these programs."
The Healthy Hunger-Free Kids Act expired in September, but its reforms to the national school lunch program continue until Congress reauthorizes it -- which it is not required to do.
In January, the Senate Agriculture Committee advanced a child nutrition reauthorization bill in a unanimous, bipartisan vote. The Senate version of the bill did not contain a change to the community eligibility provision.
Before You Go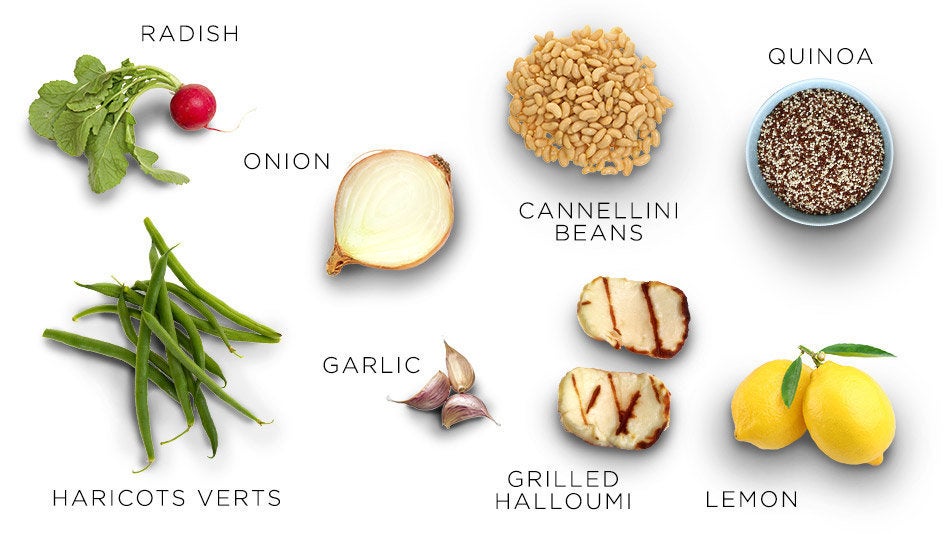 What Nutritionists Eat For Lunch
Popular in the Community