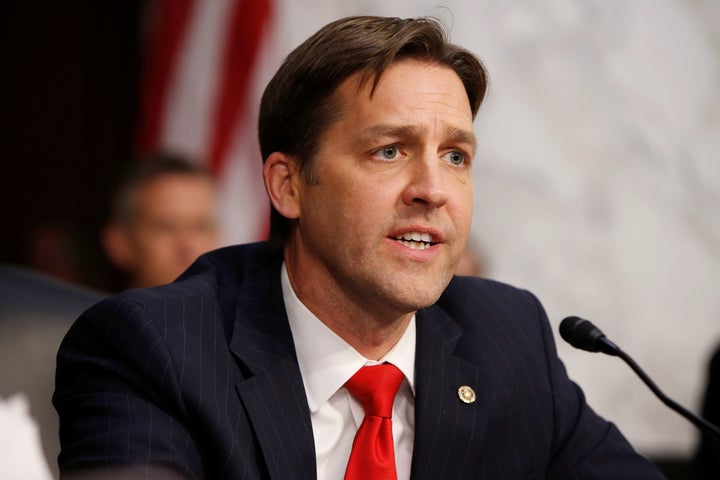 Nebraska Republican Sen. Ben Sasse accused President Donald Trump on Monday of treating the nation like a "banana republic" after Trump lashed out at Attorney General Jeff Sessions for pursuing federal criminal charges against two GOP congressmen up for re-election.
"Good job, Jeff," the president tweeted sarcastically Monday. He noted that investigations against the two "very popular Republican" congressmen were launched during Barack Obama's administration.
Sasse, a member of the Senate Judiciary Committee, shot back with an angry statement that people who break the law should be held accountable, regardless of their political affiliation.
"The United States is not some banana republic with a two-tiered system of justice — one for the majority party and one for the minority party," Sasse wrote.
"These two men have been charged with crimes because of evidence, not because of who the president was when the investigations began. Instead of commenting on ongoing investigations and prosecutions, the job of the president of the United States is to defend the Constitution and protect the impartial administration of justice."
Collins and Hunter have pleaded not guilty to the charges against them. Collins has suspended his re-election campaign, but Hunter is continuing to run.
The charges against Collins are related to an Australian biotechnology company whose board he serves on. His son and the father of his son's fiancée also face insider trading charges.
Duncan Hunter and his wife, Margaret Hunter, have been indicted for the alleged misuse of $250,000 in campaign funds. Prosecutors say they used the money to illegally pay for personal expenses, including lavish vacations and a plane ticket for their pet rabbit.
Hunter said in a Fox News interview last month that his wife was in charge of the family's finances — and that she is his campaign manager. "Whatever she did, that will be looked at too, I'm sure," he said. "But I didn't do it. I didn't spend any money illegally."
Margaret Hunter has also pleaded not guilty to the charges.
Popular in the Community