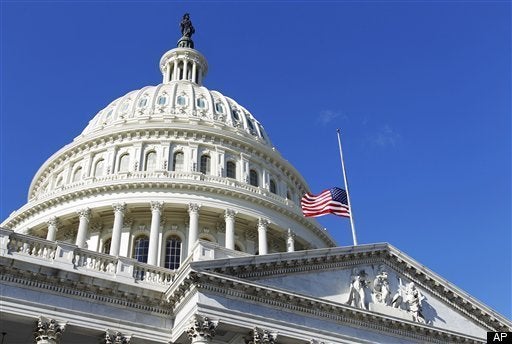 No official motive has been given for the shooting in Tucson, Arizona that left six people dead and 14 others, including Congresswoman Gabrielle Giffords, wounded, but many are looking to the heated political rhetoric prevalent on talk radio and cable television as at least a contributing factor.
"We have become the Mecca for prejudice and bigotry," Pima County Sheriff Clarence Dupnik said on Saturday after the shooting.
Now, he's being joined by at least one Republican senator.
"There is a need for some reflection here -- what is too far now?" the unnamed senator told Politico. "What was too far when Oklahoma City happened is accepted now. There's been a desensitizing. These town halls and cable TV and talk radio, everybody's trying to outdo each other."
When it comes to the Tea Party, the senator stressed that they should not be unfairly blamed for the attack. "They're talking about things most mainstream Americans are talking about, like spending and debt," he said. But, he acknowledged, "tone matters."
Some Tea Partiers have acknowledged as much in the wake of the tragedy. "These heinous crimes have no place in America, and they are especially grievous when committed against our elected officials," said Tea Party Express Chairwoman Amy Kremer in a statement. "Spirited debate is desirable in our country, but it only should be the clash of ideas."
But others are fighting back. "The hard left is going to try and silence the Tea Party movement by blaming us for this," Tea Party Nation founder Judson Phillips wrote. "The left is coming and will hit us hard on this. We need to push back harder with the simple truth. The shooter was a liberal lunatic. Emphasis on both words."

Popular in the Community