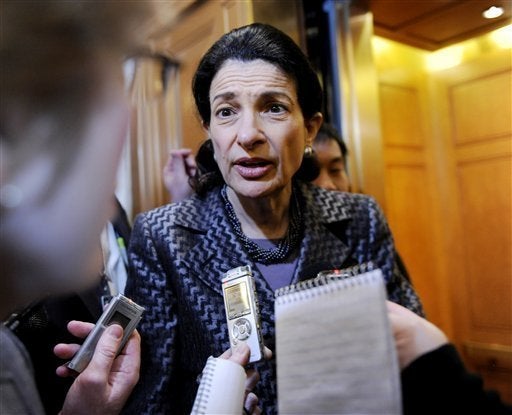 Federal stimulus dollars have begun to flow, initiating an "amazing" number of projects and creating jobs, Sen. Olympia Snowe (R-Maine) said Wednesday.
Snowe was one of three Republicans to support passage of the $787 billion stimulus package and has taken a beating form conservatives for doing so. But now that the checks are going out, she said, people can feel the benefits.
It's "paramount [for people] to see that activity, creating jobs or averting job losses," she said.
"Even those who were opposed to the stimulus spending will see some of the projects that are underway in their communities as they're initiated," she added. "I've just been meeting with a lot of municipal officials and really it is amazing the number of projects that are getting under way."
Rep. Barney Frank (D-Mass.), chairman of the House Financial Services Committee, predicted weeks ago that the terms of the debate would shift when the money went out.
"The anti-spending argument is at its strongest right now, because we've got the criticism without the benefits," he told the Huffington Post.
"If we're right, that spending is going to be more popular three and four and five months from now, because the economy starts to turn around, maybe at the end of the year, and there are police working and there are schools built. I expect to be taking credit for that all year."
Snowe said a number of water projects, among others, are getting under way soon in her home state. The intense discussion about wasteful spending has municipal leaders watching projects closely.
"They're all taking this responsibility very seriously," she said, adding that state officials "have an understanding that they have to deliver this funding and these projects but they have to do it efficiently and effectively -- not mismanage the way in which this money is distributed and which projects get underway."