Republican Sens. John McCain (Ariz.), Lindsey Graham (S.C.) and Kelly Ayotte (N.H.) said on Tuesday that their highly anticipated meeting with U.N. Ambassador Susan Rice about the Sept. 11 anniversary attack in Benghazi, Libya, hadn't allayed their concerns about either the administration's explanation of the attack or Rice's qualifications as a potential secretary of state.
"Bottom line, I'm more disturbed now than I was before that the 16th of September explanation about how Americans died in Benghazi, Libya, by Ambassador Rice I think does not do justice to the reality at the time and, in hindsight, clearly was completely wrong," Graham declared at a press conference after the meeting.
Rice acknowledged in their discussion that she had been incorrect in initially suggesting the attack grew out of a spontaneous protest over an anti-Islam video, Graham said. He then questioned the administration's decision to roll out Rice as a point person to discuss the attack if she hadn't known the details.
Asked by reporters on Tuesday if the morning meeting had changed their opinion of Rice's qualifications, however, Ayotte responded, "I have many more questions that need to be answered."
In the course of the meeting, we explained that the talking points provided by the intelligence community, and the initial assessment upon which they were based, were incorrect in a key respect: there was no protest or demonstration in Benghazi. While we certainly wish that we had had perfect information just days after the terrorist attack, as is often the case, the intelligence assessment has evolved. We stressed that neither I nor anyone else in the Administration intended to mislead the American people at any stage in this process, and the Administration updated Congress and the American people as our assessments evolved.
UPDATE: 3:15 p.m. -- White House press secretary Jay Carney addressed the meeting and senators' responses during a daily briefing. From the Associated Press:
At the White House, spokesman Jay Carney said there were "no unanswered questions about Rice's appearance on the Sunday shows and the talking points that she used that were provided by the intelligence community. Those questions have been answered."

Carney called the focus on Rice's appearance on the Sunday shows an "obsession."
Before You Go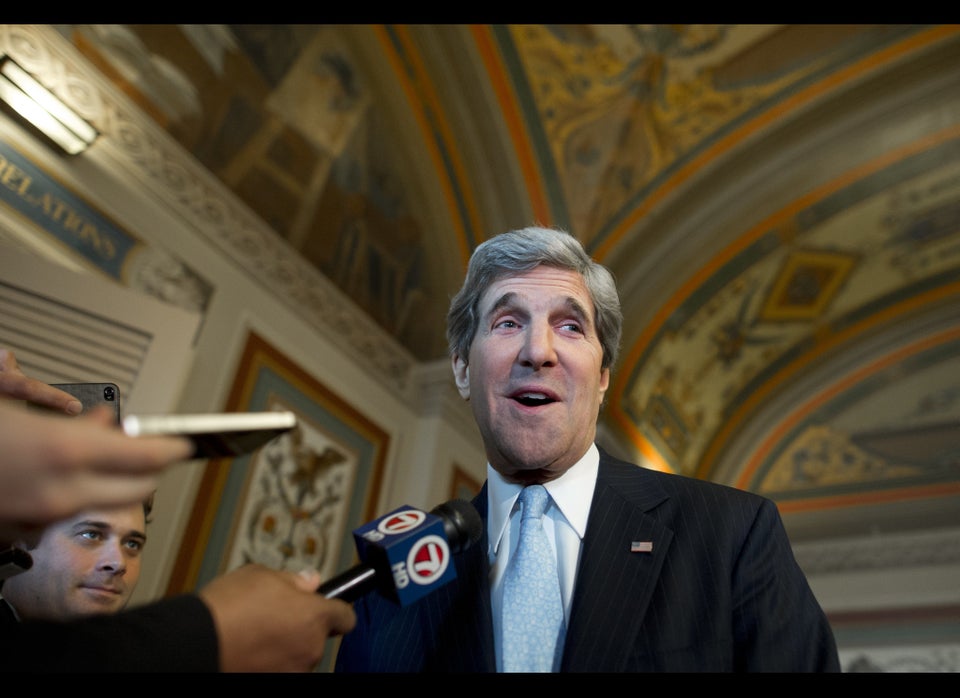 Secretaries Of State
Popular in the Community