WASHINGTON -- Earlier Tuesday, it appeared the GOP's Spanish-language rebuttal to the State of the Union would be exactly the same as the English-language one, just delivered by a Latino congressman instead of a senator who wants to make English the official U.S. language.
But when the speeches were delivered in the evening, there was at least one major difference -- one key to many Spanish-language audiences. Sen. Joni Ernst (R-Iowa), delivering the official Republican rebuttal, did not utter the word "immigration" once. Rep. Carlos Curbelo (R-Fla.) not only mentioned the issue, but said Republicans want to work on it with President Barack Obama.
"We should also work through the appropriate channels to create permanent solutions for our immigration system, modernize legal immigration and strengthen our economy. In the past, the president has expressed support for ideas like these, now we ask him to collaborate with us to get it done," Curbelo said in the address, translated by liberal group American Bridge (and checked by The Huffington Post).
Curbelo is far more liberal on immigration than many of his colleagues. He voted against an amendment last week to end Obama's executive actions on immigration, and opposed the final Department of Homeland Security funding bill when such measures were included. He also supports immigration reform and the Dream Act, which would allow young undocumented immigrants who came to the U.S. as children to stay.
For all the talk from Republicans who oppose executive action on immigration about the urgent need to end it, the issue didn't make the cut for Ernst's speech. She said Republicans want to "correct executive overreach," but didn't refer to immigration specifically.
Watch Curbelo's full response:
UPDATE: Jan. 21, 2:30 p.m. -- On Wednesday, The Huffington Post's Sam Stein asked Republican National Committee Chairman Reince Priebus on MSNBC's "Morning Joe" about the discrepancy on immigration between the English- and Spanish-language GOP responses.
"I think that in today's political world, you're going to have, and I think if you look at the Democrat side you're going to see almost every senator and every congressman send out a press release with their response. I don't think it's that strange to have multiple people giving multiple responses," he said.
Challenged again about why the English-language speech didn't mention immigration, Priebus said it was because Obama had "kind of screwed things up in regard to immigration reform by overreaching, by taking his executive action."
"You know what, I think we've been talking about this executive amnesty action that the president's taken for a long time, and I think until that gets resolved it's very difficult to go back and conduct any other kind of immigration reform," he said.
UPDATE: 6 p.m. -- Michael Steel, spokesman for House Speaker John Boehner (R-Ohio), emailed on Wednesday with further comment on the differences between the speeches, which he said are not abnormal in rebuttals because they are framed around the individual delivering them.
"As in previous years' State of the Union responses, Senator Ernst (R-IA) and Congressman Curbelo (R-FL) spoke of the GOP vision of commonsense solutions and greater opportunity for everyone in this country – framed by their unique stories and experiences," he said in an email.
Before You Go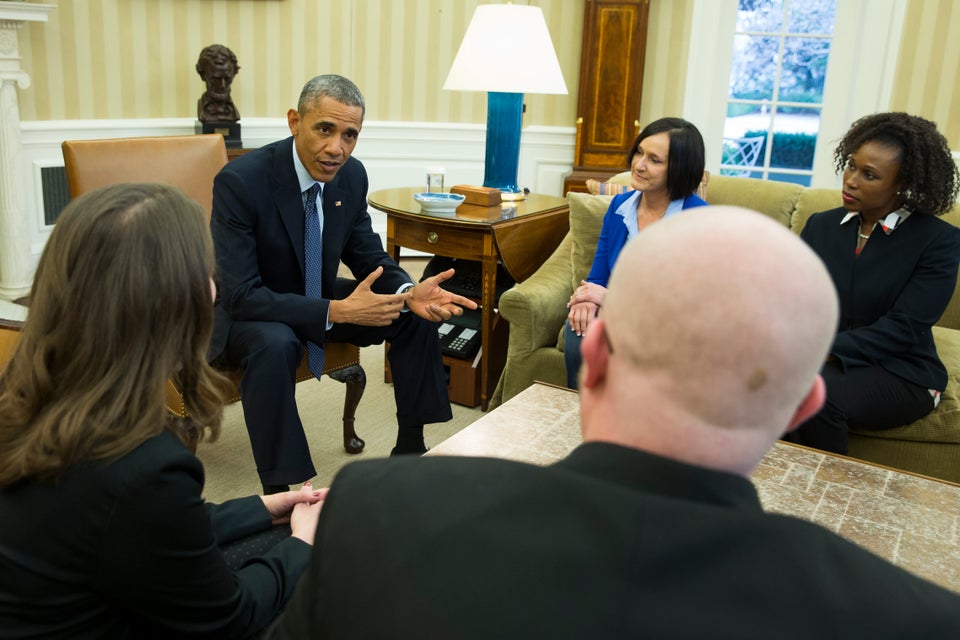 State of the Union 2015
Popular in the Community