Republican leaders have announced their disapproval of Rep. Steve King's (R-Iowa) criticism of young, undocumented immigrants, also known as Dreamers.
In an interview with Newsmax, Steve King claimed that the majority of Dreamers are engaged in drug trafficking.
"For everyone who's a valedictorian," King said, "There's another 100 out there that weigh 130 pounds and they've got calves the size of cantaloupes because they're hauling 75 pounds of marijuana across the desert. Those people would be legalized with the same act."
On Tuesday, Republican leaders sought to distance themselves from King's controversial remarks.
"What he said is wrong," House Speaker John Boehner (R-Ohio) said in a statement on Tuesday. "There can be honest disagreements about policy without using hateful language. Everyone needs to remember that."
"I strongly disagree with his characterization of the children of immigrants and find the comments inexcusable," Republican House Majority Leader Eric Cantor (R-Va.) said in a similar statement.
Before You Go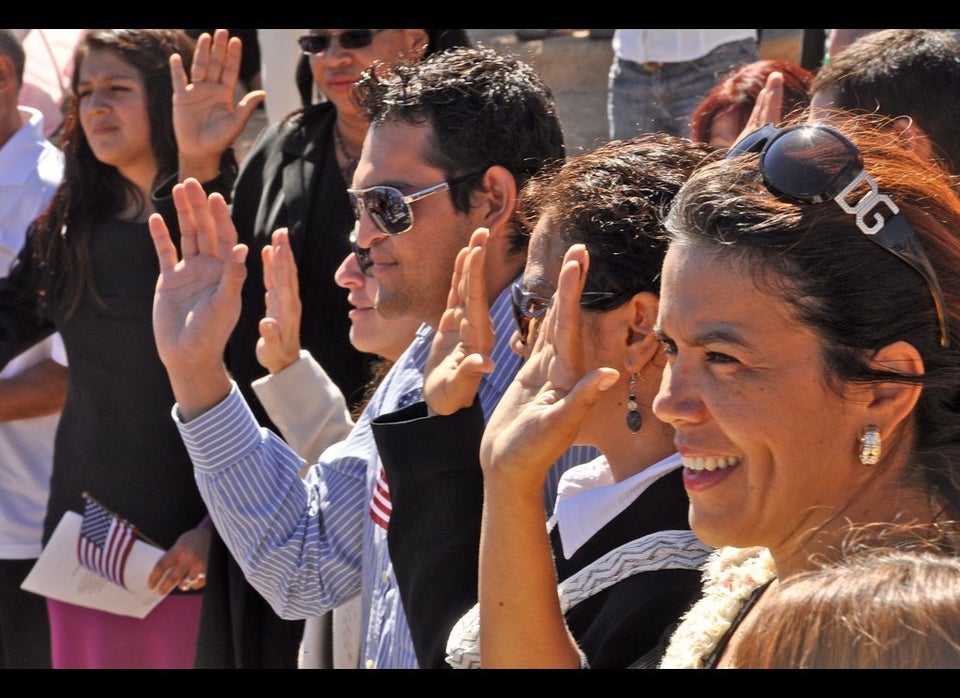 10 Major U.S. Federal Immigration Laws
Popular in the Community