The Republican tax bill aims to cripple the solar power, wind power and electric vehicle industries at the behest of GOP campaign donors from the fossil fuel sector, seven Democratic senators said Tuesday.
At a press conference, they called on Republicans to either restore tax benefits for the renewable energy industry taken away in the bill or dramatically reduce current giveaways to oil, gas and coal companies ― the latter of which total nearly $700 billion per year, according to a 2015 calculation by the International Monetary Fund.
The lawmakers ― Democratic Sens. Ed Markey (Mass.), Ben Cardin (Md.), Jeff Merkley (Ore.), Michael Bennet (Colo.), Richard Blumenthal (Conn.), Amy Klobuchar (Minn.) and Sheldon Whitehouse (R.I.) ― also sent a letter to Republicans outlining their demands.
To combat climate change, the United States' renewable energy capacity must be increased and planet-warming emissions must be reduced, environmental advocates say. But many Republicans reject climate change as bunk, even though 97 percent of active, published climate scientists agree that global warming is real, dangerous and caused largely by burning fossil fuels.
"That's not enough?" said Whitehouse, who is considered one of the Senate's most hawkish voices on climate change. "No, they have to come after this fledgling industry that's now providing more jobs than coal mining."
He added, "The renewable energy sector is a unique target of this bill. It reflects how badly the Republican Party has come under the sway of the fossil fuel industry."
Two weeks after the House greenlighted a major tax bill, the Senate hastily passed its version in the middle of the night on Dec. 2. The legislation, per Republican lawmakers' own analysis and nearly all others, transfers $1.5 trillion from the middle class and poor to the wealthy and corporations, while raising the nation's debt and limiting funding for government programs. Lawmakers in the House and Senate are now negotiating the differences between the two bills and hope to get legislation to President Donald Trump to sign as early as next week.
"The tax code is being rigged right in front of our eyes," Merkley said. "It's being rigged against the middle class and for the wealthy in our nation. It's being rigged for fossil fuels and against renewables."
The Senate bill includes a provision designed to stop multinational corporations from shifting profits and jobs overseas. Under the new tax ― called the base erosion anti-abuse tax, or BEAT ― tax credits for wind and solar efforts are subject to a 100 percent tax. That means the government could essentially cancel out the subsidies for renewables for these corporations by levying a dollar through the new tax for every dollar they gain from wind and solar credits, putting $12 billion of clean energy investments at risk.
The House bill strikes an even more direct blow against the renewable energy industry. The legislation rolls back tax credits for electric vehicle purchases, which analysts say could cripple the nascent electric auto sector. Merkley said the move amounted to "sabotage of that industry right here at home."
"This is not benign neglect," Markey said. "This is designed neglect."
"This is not benign neglect. This is designed neglect."
Both bills offer generous giveaways to fossil fuel producers.
A last-minute amendment slipped in by Sen. John Cornyn (R-Texas) provides an extra tax deduction to investors in energy-related master limited partnerships, which are investment vehicles primarily used by oil and gas pipeline developers. Sixteen federal lawmakers ― 13 Republicans and three Democrats ― own combined stakes totaling between $4.6 million and $10.6 million in companies that would benefit from the provision, according to an investigation by International Business Times.
"They're putting obstacles in the way for renewables in order to protect the fossil fuel industry," Cardin said. "It's not even subtle."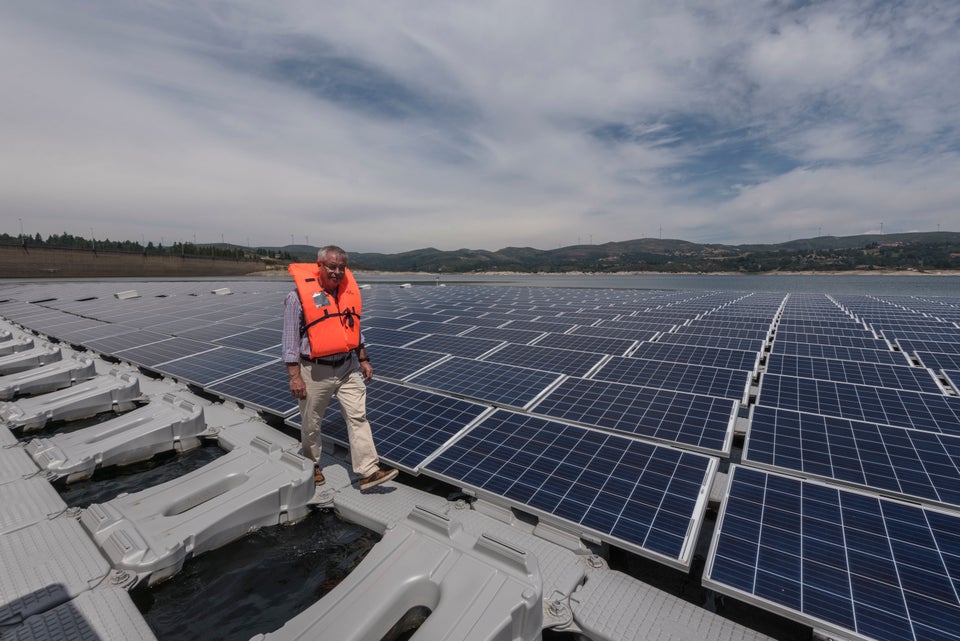 Solar Panels Of The Alto Rabagão Dam