WASHINGTON -- Days after the House dealt a setback to President Barack Obama's trade agenda, GOP leadership is considering plowing ahead with stand-alone legislation that would give the president so-called fast-track authority to shepherd trade deals through Congress.
The House could take up the fast-track bill as early as this week, two House GOP aides told The Huffington Post, after which it would be sent to the Senate. The bill, also known as Trade Promotion Authority, would allow Obama to speed major trade deals, like the one he is currently negotiating with 11 Pacific nations, through Congress without filibuster threats or amendments.
The same fast-track bill passed the House on Friday by a vote of 219-211, with 28 Democrats voting in favor. But it was attached to legislation providing funding for Trade Adjustment Assistance, a program that aids workers who lose their jobs as a result of trade deals. An overwhelming majority of Democrats voted TAA down in an effort to kill Obama's trade agenda, rendering the fast-track approval essentially irrelevant.
The votes appear to be there for the House to pass a "clean" version of the fast-track bill, without TAA. In order to bring up a clean bill, Republicans would send the original legislation back to the House Rules Committee to be changed.
House Speaker John Boehner (R-Ohio) hasn't announced that this is the plan forward yet, but it appears all but certain. The House passed a resolution Tuesday giving itself until July 30 to bring up TAA again.
As rumors swirled about Boehner being ready to move forward with a stand-alone TPA bill, House Democrats initially scheduled an emergency caucus meeting for Wednesday morning, where pro-TPA Democrats were expected to try to garner support for the Republican strategy. That meeting was abruptly canceled late Tuesday after it was clear that the Rules Committee wasn't meeting to set up a vote on a clean fast-track bill. The panel isn't expected to meet until next week to set up the vote.
Boehner's strategy, according to Democratic and Republican aides, is to pass the clean TPA bill and send it to the Senate, where lawmakers would then attach TAA to a separate trade bill for African countries, the African Growth and Opportunity Act. The strategy behind the approach is to pressure members of the Congressional Black Caucus to support TAA this time around, since the controversial funding would now be tied to AGOA, which they support.
If House Republicans do pursue a stand-alone TPA bill, it won't necessarily make matters better for the president's trade agenda. Passing a clean bill would be far more difficult in the Senate. Obama has vowed to veto a fast-track bill unless TAA is also passed or attached. Obama's trade package made it through the upper chamber last month, but TAA was attached.
Boehner met with a handful of pro-trade Democrats on Tuesday to talk about what approaches they could support.
"He just wanted to see where we were," said Rep. Kurt Schrader (D-Ore.), who attended the meeting. "To see what could be possible given his members, our members and the Senate."
Schrader said that right now, Boehner is primarily focused on working with the Senate to see what can and can't pass in the upper chamber. The meeting ended with no definitive plan forward, but Schrader said he expected those Democrats would meet again with Boehner as soon as Wednesday.
"I'm at a bit of a loss," the Oregon Democrat said, trying to imagine how to appease everyone in the trade fight. "I don't know how you move Democrats from their current position, at least those against it. I don't know how you move members against TAA on the Republican side, either."
A Republican aide who attended Boehner's meeting with Democrats said the speaker is confident that all 28 Democrats who previously voted for fast-track will vote for it again, even without the money for displaced workers attached.
Several pro-TPA Democrats declined to say whether they would vote for the fast-track bill on its own, though they continued to praise the legislation and seemed inclined to support it again if another path could be found for the TAA assistance.
"Listen, I want the president to get trade promotion authority and I want TAA. If I thought we were going to get both, then I would support the strategy to get there," said Rep. John Delaney (D-Md.).
When asked whether the Senate would take up a stand-alone bill, Senate Majority Leader Mitch McConnell (R-Ky.) wouldn't promise anything.
"The speaker and I have spoken with the president on the way forward on trade," McConnell told reporters Tuesday. "Obviously there was a malfunction over in the House on Friday that we were all watching with great interest. And we are not giving up. We still think there may be a path forward to get an achievement here that we'd like to get."
Asked later in the day whether he could pass fast-track without TAA, McConnell told HuffPost, "We're working on it."
Friday's stunning defeat in the House came after Obama trekked up to Capitol Hill himself to lobby Democrats on the morning of the vote. He also unexpectedly showed up at the annual congressional baseball game the prior evening and made nice with lawmakers.
The White House has been coy about what efforts are being made behind the scenes to get the trade package passed.
White House Press Secretary Josh Earnest said Tuesday that top administration officials have had multiple conversations with GOP leaders this week about different ways forward. He said Republicans proposed some ideas that were "non-starters" for the president, though he wouldn't specify what those ideas were.
A White House official did not respond to a request for comment about whether Obama would support Republicans moving ahead with the TPA bill without attaching it to TAA.
Obama hasn't spoken to House Minority Leader Nancy Pelosi (D-Calif.) since she helped sink his trade agenda on Friday. Perhaps awkwardly, Pelosi is among those expected to attend a congressional picnic at the White House Wednesday evening. However, Earnest said Tuesday not to expect "a lot of arm-twisting" at the picnic.
He added that Pelosi is "not at all" on bad terms with Obama, saying that the president "has had no stronger and more reliable ally than Nancy Pelosi" during his six and a half years in office.
This story has been updated to include further detail about Tuesday's negotiations. Ryan Grim and Zach Carter contributed reporting.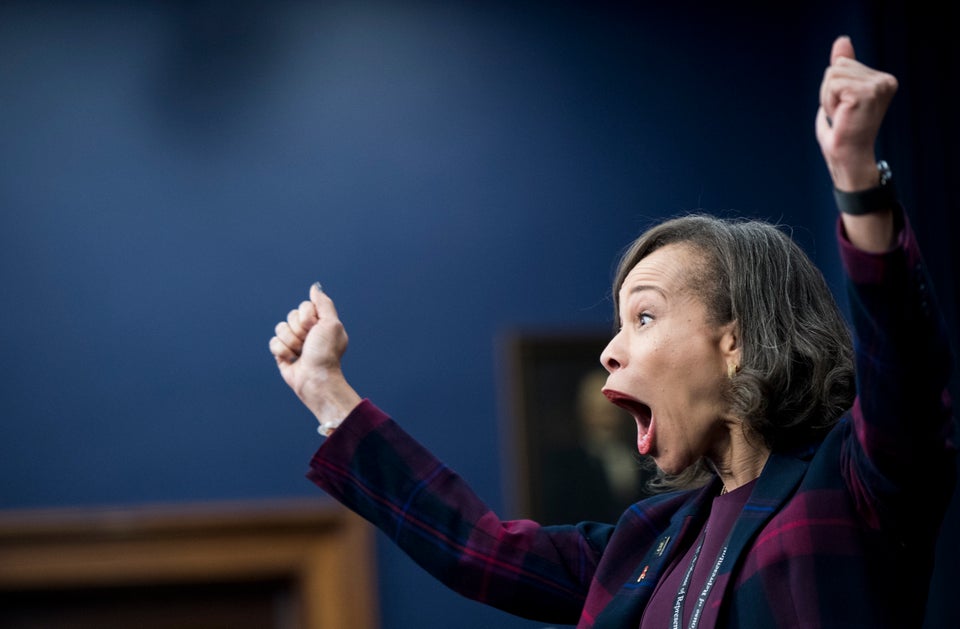 Scenes From 114th Congress And Capitol Hill
Popular in the Community