WASHINGTON -- Republicans on a House Energy and Commerce subcommittee on Tuesday broke with the vaccine skepticism expressed by some of their potential 2016 presidential candidates, using a hearing with top medical experts to push back against myths surrounding vaccinations.
"False rumors still exist that vaccines and a preservative for multi-dose vaccines -- which once used a microscopic amount of mercury as a preservative to prevent bacteria growth -- led to autism. There is no credible evidence to support that claim," said Rep. Tim Murphy (R-Pa.), chair of the Oversight and Investigations Subcommittee.
"This is far too serious an issue to be treated as a political football. People still die from measles," agreed Rep. Marsha Blackburn (R-Tenn.). "When I hear about counties in California that have lower immunization rates than the Sudan and Chad, this is something of concern to me."
The committee's hearing was technically supposed to be about the flu vaccine. But with so much attention on measles lately, some members used the occasion to look more generally at the issue of vaccination.
During an interview before the Super Bowl Sunday, President Barack Obama urged parents to vaccinate their children.
"I understand that there are families that, in some cases, are concerned about the effect of vaccinations," Obama said. "The science is, you know, pretty indisputable. We've looked at this again and again. There is every reason to get vaccinated, but there aren't reasons to not."
"I think vaccinating for measles makes a lot of sense," she said. "But that's me. I do think parents have to make those choices. I mean, I got measles as a kid. We used to all get measles. ... I got chicken pox, I got measles, I got mumps."
But Democratic and Republican members on the House Energy and Commerce subcommittee rejected that approach Tuesday, as did the medical experts who were testifying -- Dr. Anne Schuchat, the director of the National Center for Immunization and Respiratory Diseases; Dr. Karen Midthun, the director of the Center for Biologics Evaluation and Research; Dr. Robin Robinson, director of the Biomedical Advanced Research and Development Authority and Dr. Anthony Fauci, director of the National Institute of Allergy and Infectious Diseases.
All four of the witnesses said there was no link between vaccines and autism and wholeheartedly agreed that parents should vaccinate their children.
"Vaccines save lives," said Schuchat, "and are the best way for parents to protect their children from vaccine-preventable diseases."
Want more updates from Amanda? Sign up for her newsletter, Piping Hot Truth.
Before You Go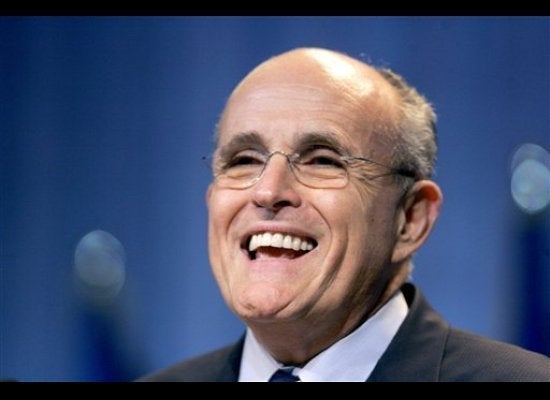 Out-Of-Touch Politicians
Popular in the Community