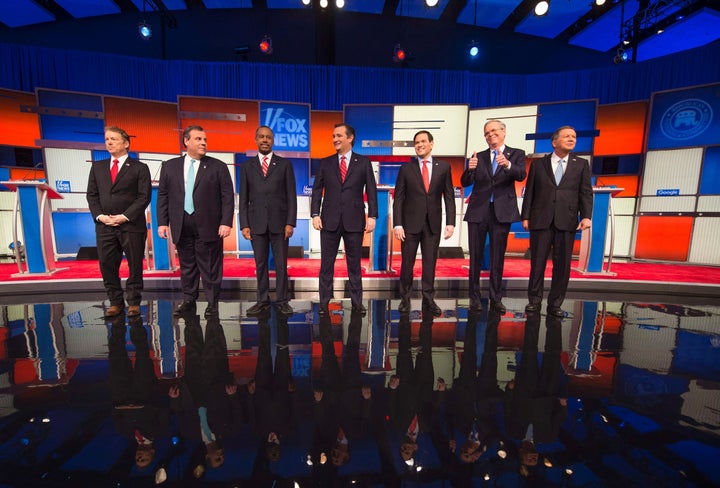 The first months of 2016 have already claimed the presidential campaigns of Sen. Rand Paul (R-Ky.), former Sen. Rick Santorum (R-Pa.) and former Arkansas Gov. Mike Huckabee (R). But Republican voters would be fine with seeing the field get even smaller, according to a new HuffPost/YouGov poll.
A majority of likely Republican voters think that every candidate save Sen. Ted Cruz (R-Texas), businessman Donald Trump, Sen. Marco Rubio (R-Fla.) and retired neurosurgeon Ben Carson should drop out. (The survey was conducted in part before Paul and Santorum's announcements, but finds ample support for the idea of them ending their respective campaigns.)
The other GOP candidates whom voters say they wouldn't miss much include former Florida Gov. Jeb Bush, New Jersey Gov. Chris Christie, former Hewlett-Packard CEO Carly Fiorina, Ohio Gov. John Kasich and former Virginia Gov. Jim Gilmore.
Even Carson is teetering on the bubble -- 43 percent say he should quit the race, compared to the 12 percent or fewer who say the same about Trump, Rubio or Cruz.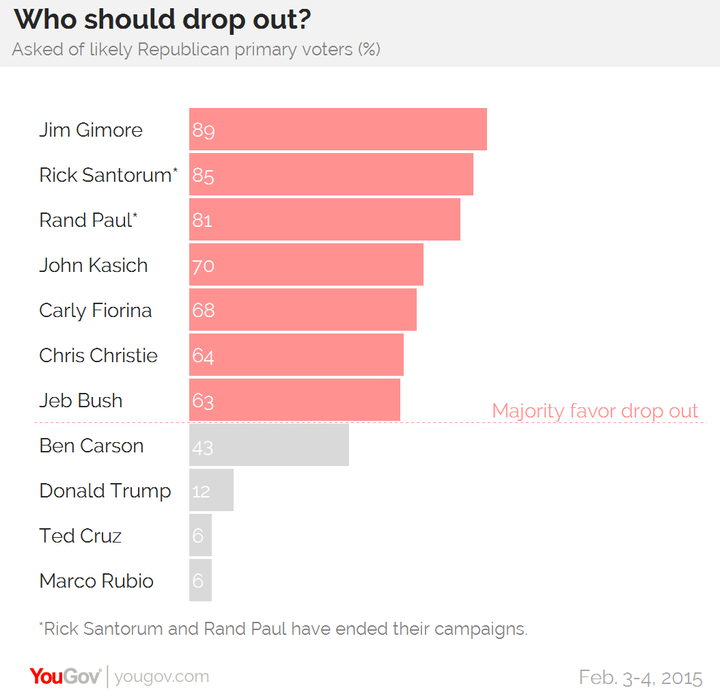 About two-thirds of likely Republican voters are either satisfied with or enthusiastic about the Iowa caucus results. A 57 percent majority say that Cruz's win in Iowa is a sign that he's a serious challenger to win the Republican nomination. But an even stronger majority, 67 percent, say that Trump's Iowa loss is just a temporary setback.
Trump is widely considered the favorite to win in New Hampshire's primary on Tuesday, but there's less certainty about his ability to become the eventual nominee.
Instead, the predictions are about evenly divided among three candidates -- 29 percent think Rubio will win, 27 percent think Trump will and 24 percent think Cruz will. No other candidate is considered the likeliest nominee by more than 2 percent of respondents.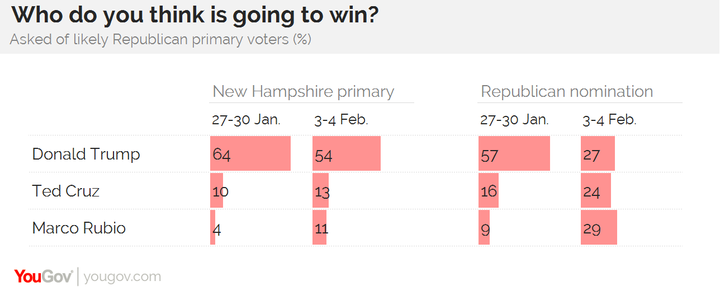 Of the leading three, Rubio enjoys the highest net favorability, with GOP voters 52 points more likely to rate him positively than negatively, compared to a 34-point rating for Trump and a 35-point rating for Cruz.
On the Democratic side, both former Secretary of State Hillary Clinton and Sen. Bernie Sanders (I-Vt.) remain largely popular among likely primary voters, with Sanders especially well-liked. They have a 53-point and 65-point net favorability rating, respectively.
Democratic voters consider both of their candidates viable contenders. Fifty-nine percent say Sanders' strong showing in the Iowa caucus marks him as a serious challenger to Clinton, but just a quarter of respondents believe his Iowa performance is a sign of trouble for the Clinton campaign.
Looking ahead, a 53 percent majority expect Sanders to win in New Hampshire, but few expect him to clinch the nomination. Just 19 percent believe he's most likely to become the Democratic nominee, while 67 percent expect Clinton to do so.

CORRECTION: An earlier version of this story said the New Hampshire primary would be on Monday, Feb. 8. It will take place Tuesday, Feb. 9.
The HuffPost/YouGov poll consisted of 1,000 completed interviews conducted Feb. 3-4 among U.S. adults, using a sample selected from YouGov's opt-in online panel to match the demographics and other characteristics of the adult U.S. population.
The Huffington Post has teamed up with YouGov to conduct daily opinion polls. You can learn more about this project and take part in YouGov's nationally representative opinion polling. Data from all HuffPost/YouGov polls can be found here. More details on the polls' methodology are available here.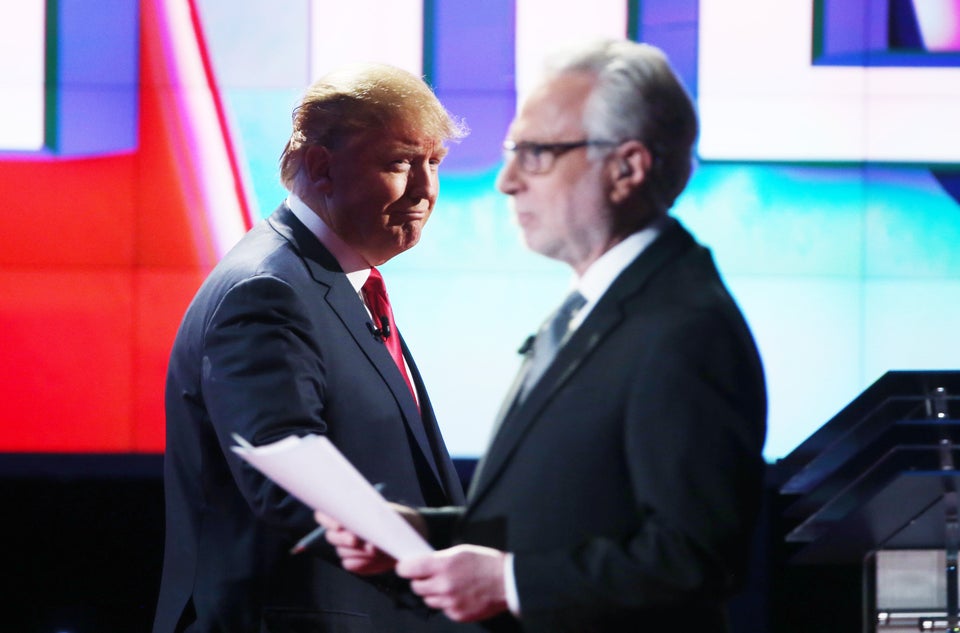 Last GOP Debate Of 2015
Popular in the Community