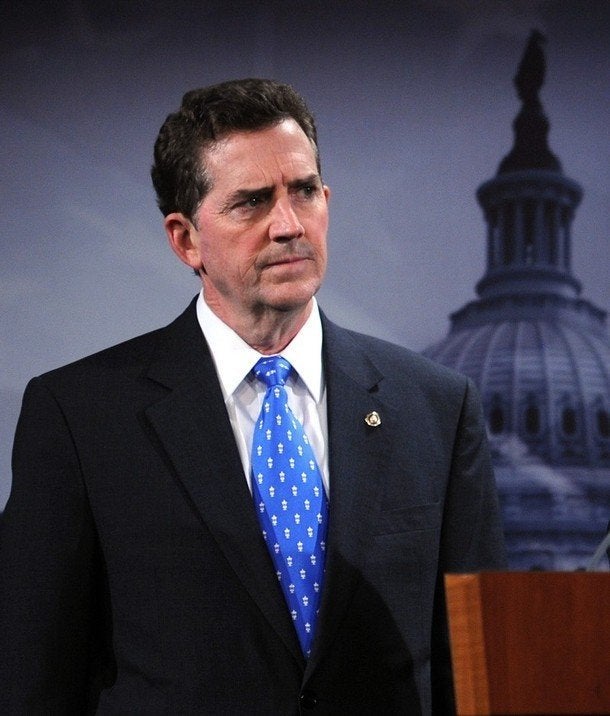 The two South Carolina Republican chairmen who compared Sen. Jim DeMint to a penny-watching Jew have apologized for the remark. DeMint himself called it thoughtless and hurtful.
Ulmer, the Orangeburg County chairman, said the remark was "truly in admiration for a method of bettering one's lot in life" and he meant nothing derogatory.
Added Merwin, the Bamberg County chair: "I have always abhorred in the past, and shall continue to do so in the future, anti-Semitism in any form whatsoever. I ... beg that any and all who were offended will accept my deep felt apology."
Two South Carolina County Republican Party chairmen stepped up to rebut criticism of Sen. Jim DeMint (R-S.C.) in a newspaper editorial Sunday. But their defense of the senator might be overshadowed by their use of an anti-Semitic stereotype to praise him.
"There is a saying that the Jews who are wealthy got that way not by watching dollars, but instead by taking care of the pennies and the dollars taking care of themselves," Ulmer and Merwin wrote in a joint letter published by The Times and Democrat. "By not using earmarks to fund projects for South Carolina and instead using actual bills, DeMint is watching our nation's pennies and trying to preserve our country's wealth and our economy's viability to give all an opportunity to succeed."
Popular in the Community