The furry guys are indulging in their "favorite activities," from checking the mail to kissing in the moonlight to welding gopher shoes. Things get intense when one gopher performs a Texas-style holdup on another seemingly innocent rodent in a treasury building.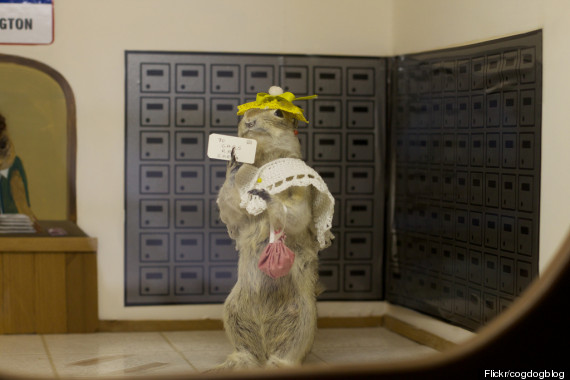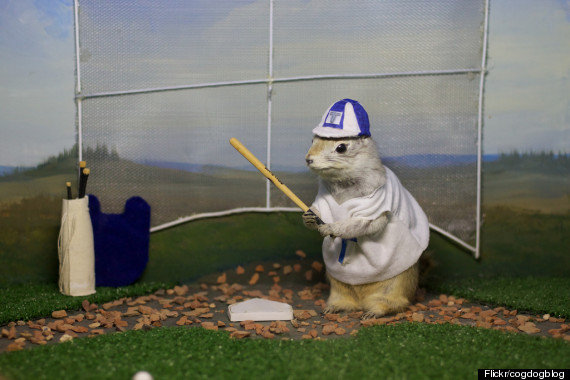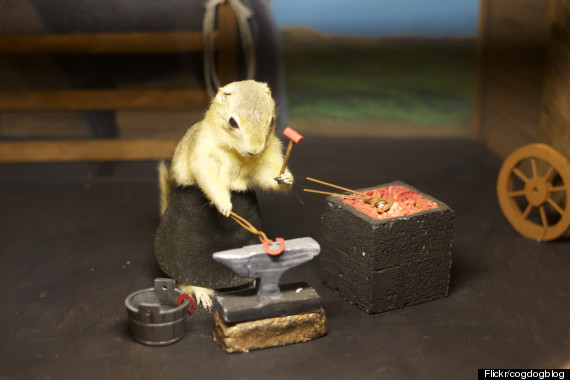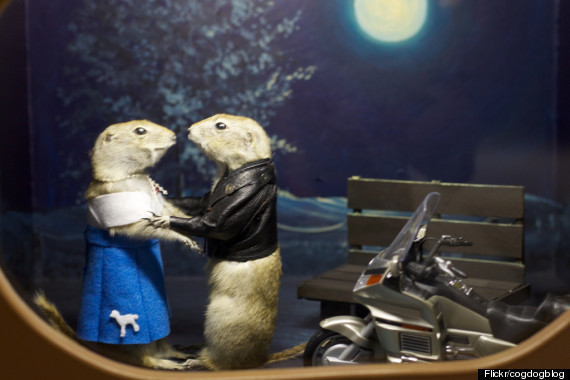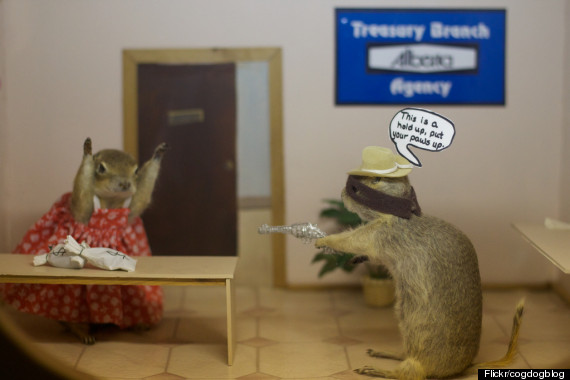 We'd rather just watch them say prayers and play harmonicas.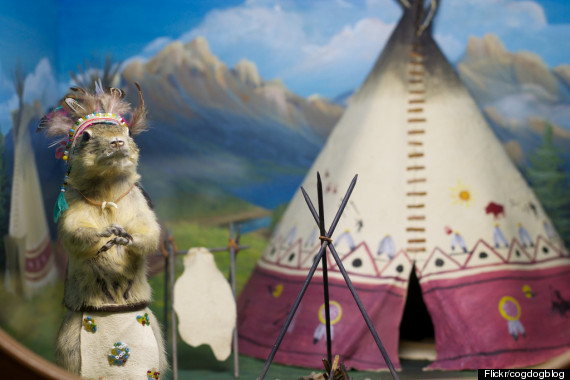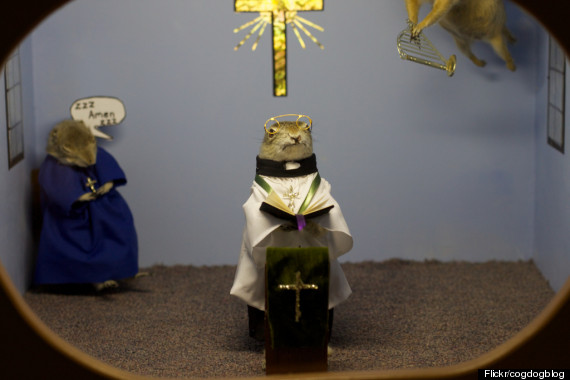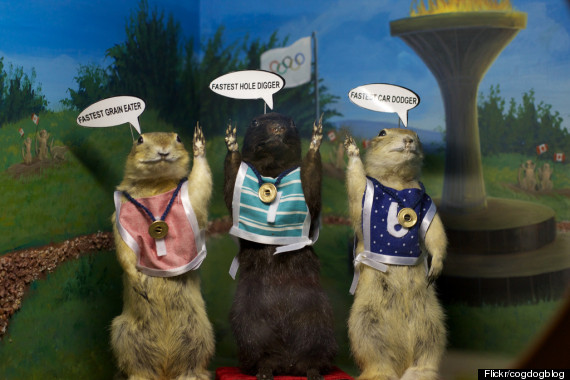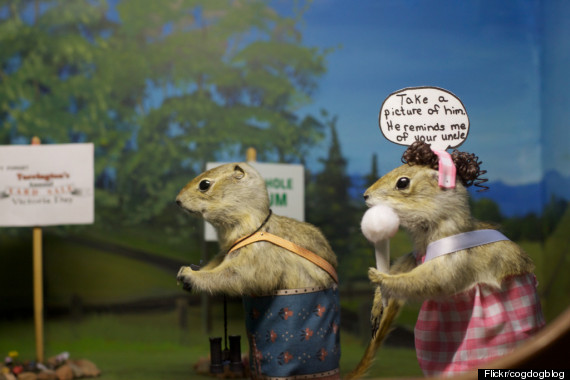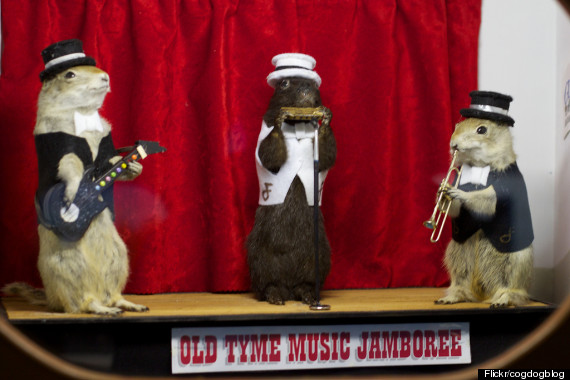 The tour ends with a display that seems to poke fun at the whole Gopher Museum itself: In it, a gopher dressed in a top hat fights with a gopher dressed as a hippie about whether it's ethical to kill and stuff a wild gopher for the museum.
We don't know if this is political commentary, or animal cruelty, or straight-up Canadian kookiness. But whatever it is, we just can't look away.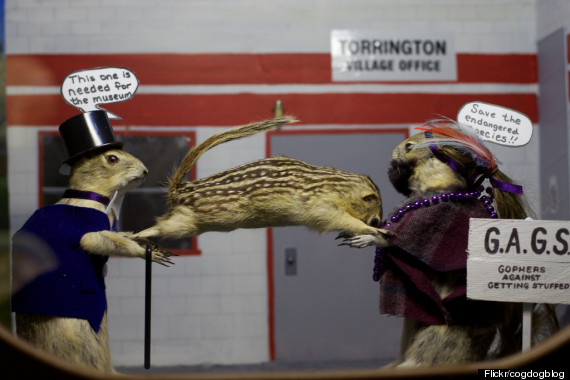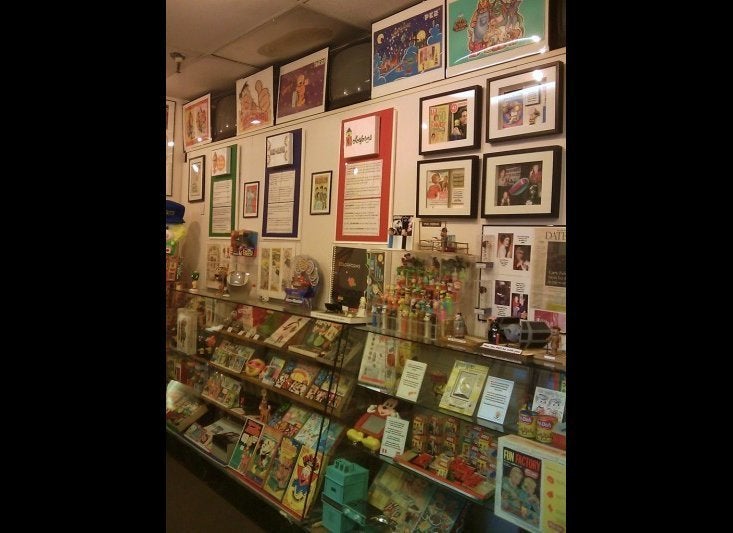 Americas Strangest Museums