Tim and May Weber of Tampa sent their 6-year-old son Andrew to his first day of 1st grade with more than just a new backpack. They strapped a GoPro camera to Andrew's body so that he could capture all the events of the bustling day at McFarlane Park Elementary, WFLA News Channel 8 reports.
"We thought it was a novel idea to put a GoPro camera on a child so we could obtain a child's perspective instead of assuming that we as adults know what a child needs," his mother told the local news network. She added that getting a glimpse into her son's everyday life might teach her "how I can help him as his mother."
Andrew Weber's teacher Arianne DeClue and principal Denyse Riveiro also saw the video footage as a learning opportunity. "On the first day of school everyone has nerves and jitters and it was exciting to see what the kids felt," DeClue told ABC News. In one moment in the video, we see her greet her new student Andrew with a warm hug.
Riveiro told WFLA that she thinks the video will provide insight into various ways the administration can improve the school. "Some of the areas will be from research of what it looks like. How children are reacting socially. Looking at rules and procedures in place. Looking at how comfortable children feel in the classroom. Looking at the safety standpoint. How safe is the classroom. The school environment and for those special features only a six year old would know."
As for Andrew, he found that the GoPro made him one of the most popular kids in school. "My friends wanted to wear it," he said. The video footage shows the 6-year-old going about his day, walking through the hallways, playing at recess, eating lunch, and even standing in front of his first-grade classroom.
The Webers have certainly found one way to answer the question, "How was your first day?"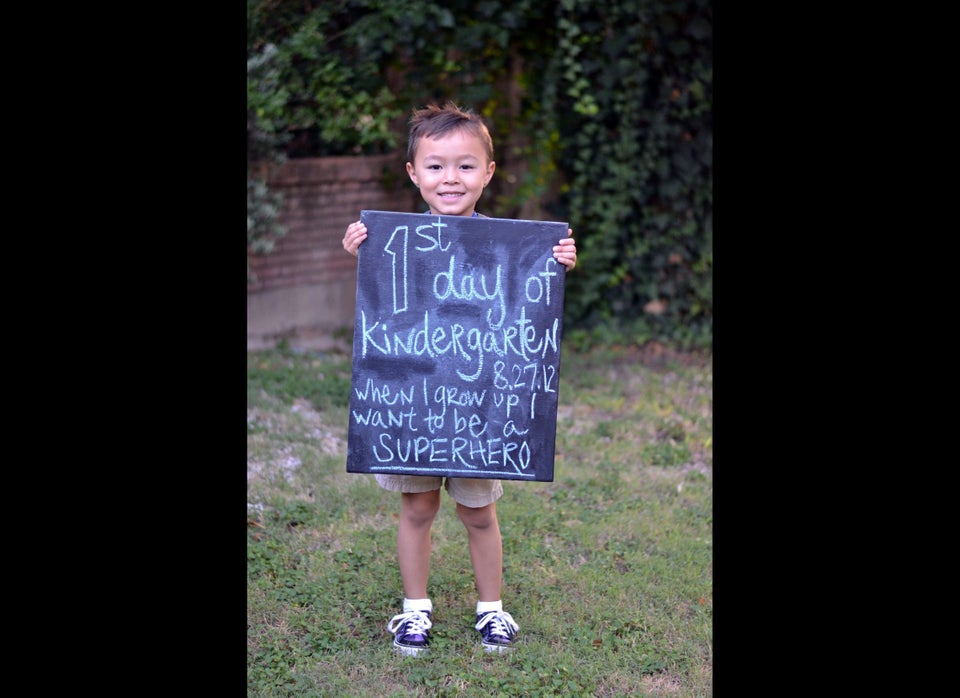 First Day of School Pictures