Ferdinand Puentes, a passenger aboard the plane that crashed in Hawaii last month, killing state Health Director Loretta Fuddy, apparently had his GoPro filming throughout the whole ordeal.
On Dec. 11, the Honolulu-bound Cessna Grand Caravan experienced engine failure shortly after take-off from the island of Molokai. Pilot Clyde Kawasaki pulled off an emergency water landing, allowing all eight passengers to escape the sinking aircraft. Footage from the GoPro shows the moment of impact, as well as life-vested passengers bobbing in the water, some holding onto the plane's wings.
The crash made national news because Fuddy, the only fatality in the incident, was the state official who had verified and approved the release of President Obama's birth certificate. Many in the "birther" movement, including Donald Trump, implied that Fuddy's death was suspicious and somehow involved the White House.
Fuddy was reportedly holding hands with her deputy director, Keith Yamamoto, in the water, but then let go and was unresponsive when rescue crews reached her 80 minutes after the crash. The medical examiner's report on what killed her has not yet been released, and the National Transportation Safety Board is still investigating the cause of the plane's engine failure.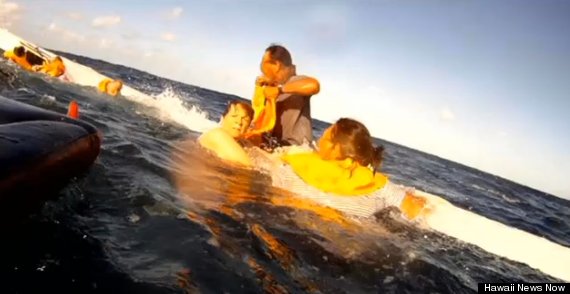 Passengers holding onto the wing of the sinking plane.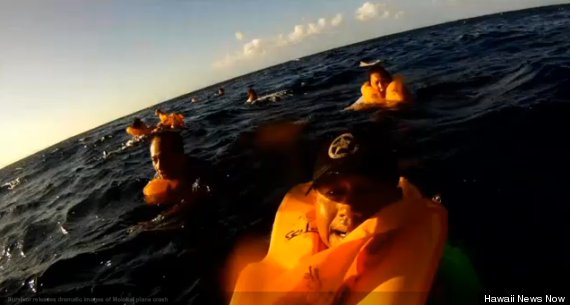 Puentes and some of the other eight passengers floating in the water.

The pilot, Clyde Kawasaki, suffered a cut to his head.
Watch Hawaii News Now's coverage for more dramatic images: