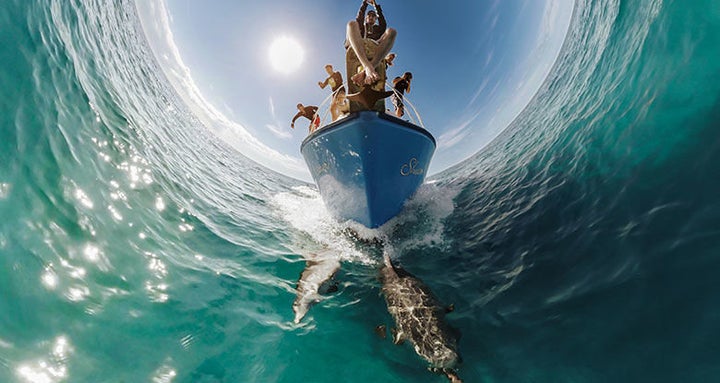 As tech giants like Samsung, Huawei and Facebook continue to ramp up their virtual reality efforts, GoPro is entering the fray as a new contender for the hearts of VR enthusiasts and fans.
The GoPro Omni, including the six cameras, rig, memory cards, Kolor editing software and other accouterments, will be selling for $4,999. The rig alone costs $1,500.
The company will also be introducing GoPro VR, a content-sharing website and free app platform for iOS and Android that will host GoPro VR video content.
This December preview video shows the kind of footage that we might expect on the new platform:
This isn't GoPro's first foray into the VR market. Last year, the company unveiled the GoPro Odyssey, an elaborate $15,000 16-camera VR rig.
The Odyssey, however, is currently invite only and it remains unclear as to when it'll be available to a wider market. (Earlier this month, GoPro promised "more Odyssey news soon," though it didn't elaborate as to why the device's release has been delayed.)
Though Samsung's VR platform, Milk VR, has been around for almost a year and a half, and there are several consumer-level 360-degree cameras on the market, no company or product has emerged dominant thus far, and VR remains a relatively niche technology.
"GoPro's mainstream footprint, and focus on capturing outdoor activities from skateboarding to surfing, could be just the thing to jumpstart a truly robust VR content sharing platform," Mashable wrote this week.
Popular in the Community