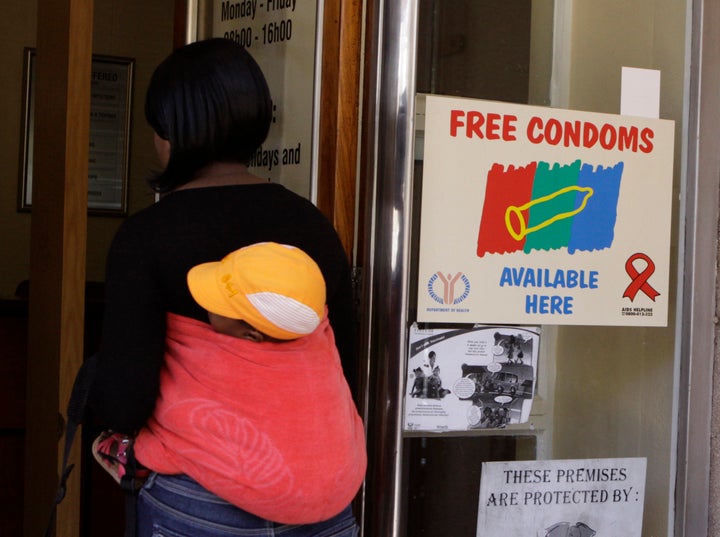 A Republican-led subcommittee approved a foreign spending bill on Wednesday that cuts family planning funding overseas by $154 million and codifies the Global Gag Rule, which blocks all U.S. money to foreign aid programs that provide or counsel women on abortions. An estimated 21 million unsafe abortions are carried out worldwide annually, and as the Guttmacher Institute points out, restricting access (legal or otherwise) to abortion does not reduce the incidence of abortion, but "does, however, affect the safety of abortion."
Subcommittee chair Kay Granger (R-Texas) said the bill reflects the "new realities" of the global recession.
"This bill asks the most important question we can ever ask," she said during the mark up. "How does each program we fund impact our national security interest? If that question couldn't be answered, we reduced the spending, added restrictions or cancelled the program altogether."
Rep. Nita Lowey (D-N.Y.), the ranking Democrat on the House State and Foreign Operations Appropriations Subcommittee, deeply criticized the cuts for their global health consequences.
"Whether you call yourself a Republican or a Democrat, pro-choice or pro-life, it is clear these unconscionable and unnecessarily divisive policies and cuts are counterproductive to our shared goals of reducing unwanted pregnancies, maternal and infant deaths, and abortions," she said in her opening statement.
Lowey introduced a counter-bill on Tuesday that permanently repeals the Global Gag Rule, which was instituted by President Reagan in 1984 and most recently was repealed by President Obama in 2009. The GOP's new version of the gag rule, which is more extreme than it was under the Bush Administration, cuts all foreign aid, including HIV/AIDS funding, to international organizations that counsel women on family planning options.
"I think the Global Gag Rule is counterproductive to women's health because it would force NGOs to make the choice between receiving U.S. assistance or providing patients the most comprehensive health care possible," Lowey told HuffPost in an interview. "President Obama was correct to repeal it in 2009, and it's really very unfortunate that the majority is choosing to insert this partisan and divisive issue into the funding bill."
Lowey said her bill, the Global Democracy Promotion Act, is very unlikely to pass in the GOP-led House, but she wants to make it clear to her constituents and colleagues that she strongly disagrees with Republicans' unprecedented focus on abortion and family planning this year in the face of a debt crisis.
"Instead of focusing on creating jobs or investing in infrastructure, like trains, roads and bridges, the majority is just focusing on social issues," she said. "They have not passed one jobs bill. I sure hope Americans are paying attention, because we have a responsibility as legislators to serve the people."


Popular in the Community