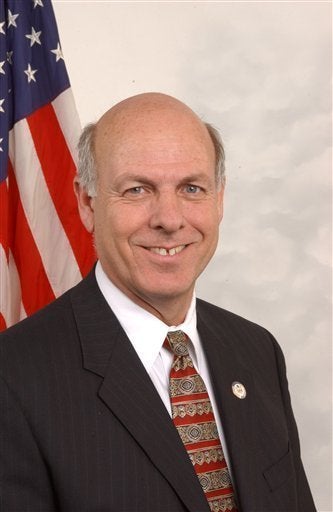 Not everything comes as advertised in the GOP. Take the National Republican Congressional Committee's "Young Guns" program, for example. Advertised as a program "dedicated to identifying, recruiting, and mobilizing a new generation of conservative leaders," the Daily Beast reports Friday that the average age of these supposed "Young Guns" is nearly 50.
Thing is, the "new generation" isn't actually all that young.

In fact, the current crop of the 22 Young Guns looks very much like the old generation of conservative leaders. These upstarts together average an age of 49.6 years old--two months shy of the average age of new members who joined Congress in 2008. And those current reps are no spring chickens themselves. According to one analysis, the 111th Congress is the oldest, on average, of any since 1907.

More than half of the Young Guns, having celebrated the big 5-0, are already eligible for an AARP membership. Only two of the group's designated candidates--Martha Roby, who is running for Alabama's 2nd District, and district attorney-cum-reality-television star Sean Duffy, who is running for the open seat in Wisconsin's 7th District--are under the age of 40.
Where do "Young Guns" draw the line? If the current batch of candidates is any indicator, 62 year-old Steve Pearce, currently vying for his old seat in New Mexico's 2nd Congressional District might serve as the cutoff, though there have been no reports as to whether he will lose his "Young Gun" status after a certain age.
"The Republican Party is trying to make sure that when they get young guns, they don't get naive guns. They want to try to stay with guys who have been in the game for a while," Krohn said.
If this is the case, maybe the GOP would be better off not touting this group's bygone youth, and instead settle for calling these candidates "Guns." Simple, snappy and a great symbol for the GOP.
REAL LIFE. REAL NEWS. REAL VOICES.
Help us tell more of the stories that matter from voices that too often remain unheard.