 At the time the photos were taken he was still an amateur footballer rather than an infamous "guerrilla" artist.
In 2001, Banksy had gone on a football tour with the Easton Cowboys and Cowgirls during which time he painted this mural while on a break between games. The mural shows the Zapatista Army of National Liberation fight for independence against the Mexican government.
"He went on tour with us to Mexico in 2001 and painted a number of murals in the community," Will Simpson, Cowboys footballer who knew Banksy before he was the famous graffiti artist told the BBC.
"He did one tour and shortly after, he might have moved to London. We see him every so often when he comes back to Bristol."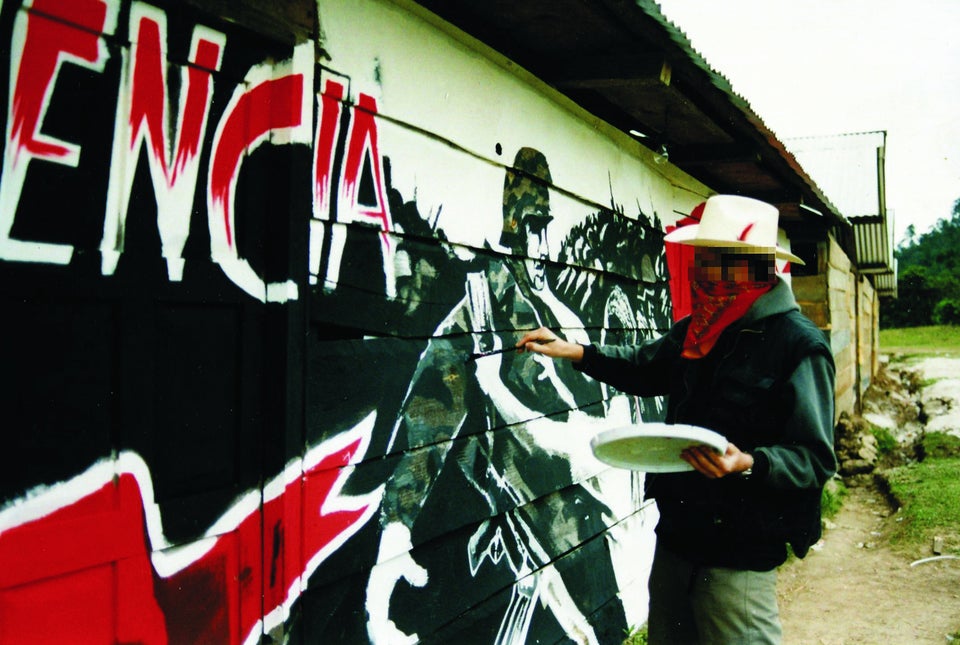 Photos Of Young Banksy Painting Mural In Mexico
Popular in the Community