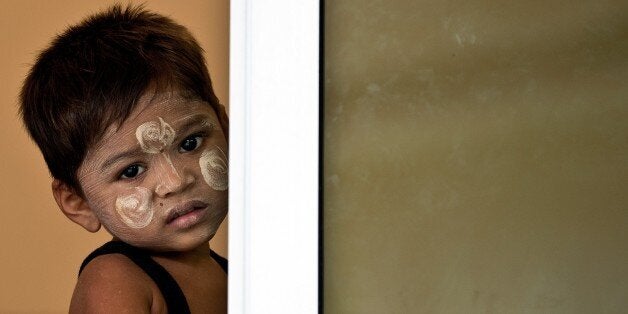 LONDON -- Is it any wonder that we now call this "the year of fear" for millions of children across the world?
The cries of a starving or distressed child are a harrowing enough sound. The screams of a child caught up in violent conflict are an altogether different matter.
Girls and boys are increasingly being brutalized in clashes across the world, according to a shocking report released by the United Nations secretary-general on June 11. And now they have fewer places to run to -- fewer places to hide -- because the safe haven of a school is not as safe as it should be.
Thousands of schools are still being attacked or used in war zones, rendering them no-go buildings for girls and boys.
Mass abductions are becoming an increasing trend, as is the recruitment of child soldiers.
The number of cases of extreme violence against girls and boys is rising rapidly.
The report, spanning 50 pages, also highlights the terrors of last summer in Gaza, which damaged at least 262 schools and 274 kindergartens. And in Somalia, the report documents nearly 1,900 violations against children, making every page sorry reading with every line screaming yet another reason why children are afraid.
The full list of signatories are: Afghanistan, Argentina, Austria, Brazil, Bulgaria, Chile, Czech Republic, Cote d'Ivoire, Ecuador, Finland, Georgia, Greece, Honduras, Iceland, Ireland, Italy, Jamaica, Jordan, Liberia, Liechtenstein, Luxembourg, Madagascar, Montenegro, Mozambique, Nigeria, New Zealand, Netherlands, Norway, Palestine, Poland, Portugal, Qatar, South Africa, Spain, Switzerland, Uruguay and Zambia.
Their pledge and their intent is commendable, but there are more than 37 countries in this world. There are, in fact, 197 countries.
In March, I told the United Nations that the international community had to act urgently, saying:
It is time for us to end the shameful breaches of international law that violate the rights of millions of children by calling a halt to the militarization of schools, stopping the now-growing abduction of school pupils as weapons of war and insisting -- even in conflict zones -- that properly resourced safe schools enable children to enjoy their education in peace.
And this new report simply proves what we have been saying for months: that 2015 has become not the hoped-for "year of the child" but "the year of fear." Vulnerable youngsters -- whose right to be shielded from war is supposedly guaranteed in successive United Nations charters and resolutions -- have been systematically violated, exploited, injured, raped and killed.
The secretary-general concludes:
The facts as presented in the body of the present report speak for themselves and should shock our collective conscience. I am more convinced than ever that the United Nations and member states must continue to give the protection of children affected by armed conflict the highest priority. Their plight should be the primary reason not to start conflicts and the primary reason to end them.
After the bloodshed and incessant school attacks of 2014, I wanted 2015 to be a year of hope, of action and the realization of a promise made 15 years ago to boys and girls across the world: that they would all have a school to go to and they would be safe there, to learn and to have their chance in the world.
Instead, they are frightened. Our children are precious. Let's keep them safe.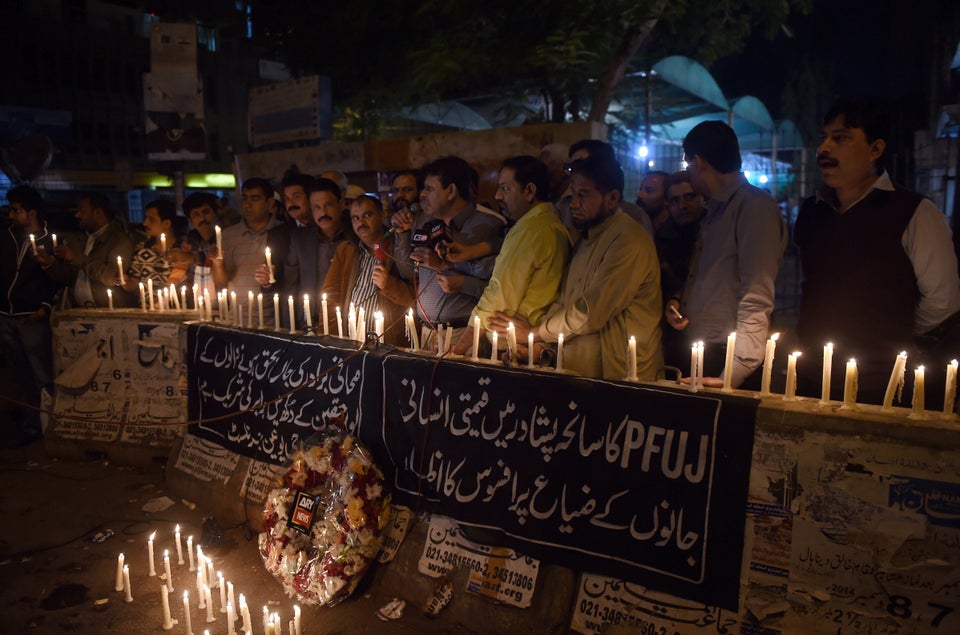 Pakistan School Attack
Related
Popular in the Community