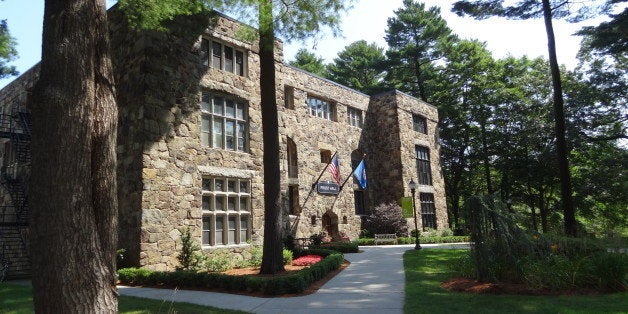 A regional accrediting agency has placed Gordon College, a Christian school near Boston, under review as the institution seeks the legal ability to discriminate in hiring against members of the LGBT community, the Boston Business Journal reported.
D. Michael Lindsay made Gordon the lone higher education institution to sign onto a letter from roughly a dozen faith-based organizations petitioning the Obama administration for exemptions on the basis of religion from an executive order banning discrimination in hiring on the basis of sexual orientation. The order would apply to Gordon as an institution taking federal funding.
The New England Association of Schools and Colleges' Commission on Institutions of Higher Education will review whether the college is violating a policy requiring its members to adhere to "non-discriminatory policies and practices in recruitment, admissions, employment, evaluation, disciplinary action, and advancement," and whether it has an atmosphere respecting and supporting "people of diverse characteristics and backgrounds."
"There's considerable publicity about the whole issue, and it's been getting a lot of attention," commission director Barbara E. Brittingham told the Boston Globe. "It's a matter of looking at the information we have and deciding if the institution is meeting our standards."
The ultimate punishment -- though rare -- would be for the commission to revoke Gordon's accreditation, which would set off challenges with the school's access to federal funding and potential downgrades by credit rating agencies.
Lindsay responded earlier this month in a letter to the community stating that although it wants the legal freedom on the basis of religion to not hire someone because they are gay or lesbian, "We have never barred categories of individuals from our campus and have no intention to do so now."
Popular in the Community