As an acoustic ecologist, Gordon Hempton has been capturing the sounds of life for more than 30 years. He has circled the globe three times over, recording everything from the big-city bustle to nature recordings from remote locations. Through it all, Hempton has come to appreciate one of the most beautiful sounds on the planet: silence.
Silence, Hempton says, isn't the absence of something, but the presence of everything -- and it's a vanishing commodity in today's landscape. Amid the constant noise of everyday life, it's easy to forget about the soft babbling of a jungle stream, the flute-like calls of a chirping bird or the booming echo in a clap of thunder over an empty desert. This oversight is something Hempton is on a mission to change, by capturing Earth's rarest sounds and working to preserve them for future generations.
His journey to capture sounds unaltered by human hands takes him to one of the few remaining quiet places in existence: the dense forests of South America. "We spend a lot of time in the Western world talking to each other, as if nature has no voice," Hempton says in the above video from OWN's "Super Soul Sunday." "Here, there's not a lot of chatter. We're listening to the stream, to the birds."
As nature's sounds fill the air, Hempton articulates the powerful impact of listening to the quiet.
"For most people, 'quiet' today is a concept. It's a word out of the dictionary," he says. "True quiet is an awakening."
While these sounds may seem distinct or disjointed at first, Hempton says there's actually a melodic unity in the soundscape, not unlike the various parts that make up a musical symphony.
"On the first listen, you just hear this whole ocean of sounds. Just all the different species of insects," he says. "And then, it's not just that species and then that species; you can actually hear the rhythm of the whole thing coming together."
In this rhythm, he adds, the Earth is communicating.
"There is a voice to silence," Hempton says. "Just listen."
CREDITS:
Field producer & director: Nicholas Sherman
Location recording: One Square Inch of Silence Foundation
Production company: Fou Films
Related
Before You Go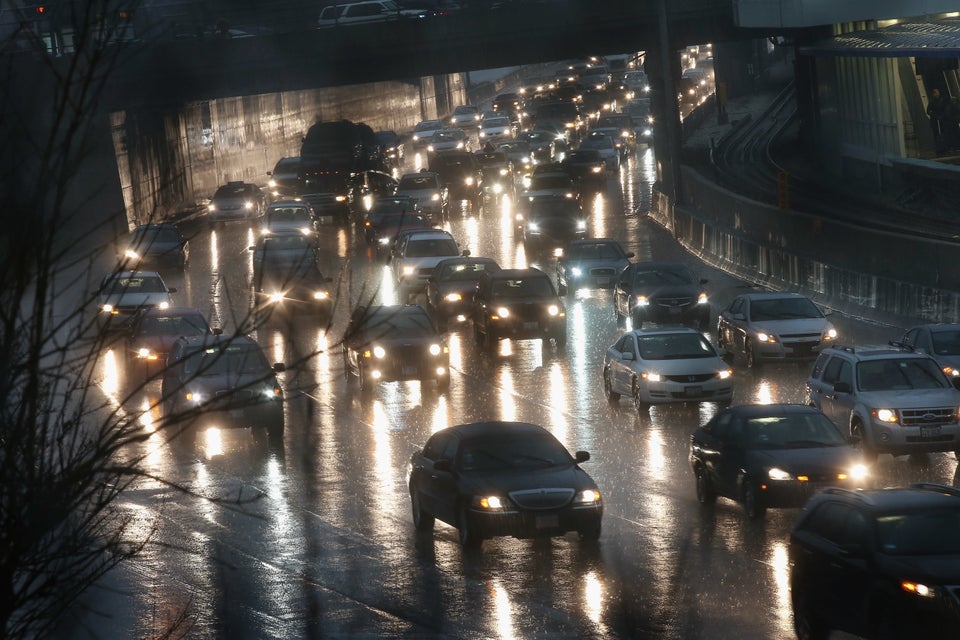 Earth Day Tips
Popular in the Community