"There is a demonic spirit that is influencing some of the lawmakers, not just the gay couple...of course they want to parade and celebrate their sodomy, but they also want to force a Christian to do that," Klingenschmitt told listeners on his "Pray in Jesus Name" radio program.
If Phillips had opted to make the wedding cake for Dave Mullins and Charlie Craig, he would've been "endorsing" the couples' sin, and hence he would be "showing cruelty" rather than compassion.
"The ultimate hate speech is to endorse homosexuality," Klingenschmitt concluded.
"This baker did not refuse to serve these people. He offered them his services -- he just did not want to provide his services as part of a gay wedding ceremony," Land said in a Family Research Council radio show broadcast. "This would be like going to a bakery owned by an African-American, and saying, 'By the way, you have to bake a cake for a KKK induction ceremony, under penalty of law.'"
"So Jesus would not have baked them a wedding cake nor would he have made them a bed to sleep in because they wouldn't have been there," Robertson said. "But we don't have that in this country here so that's the way it is."
Meanwhile, Phillips has said that his bakery, Masterpiece Cakeshop, will no longer make wedding cakes of any sort in the wake of the Colorado Civil Rights Commission's May 30 ruling.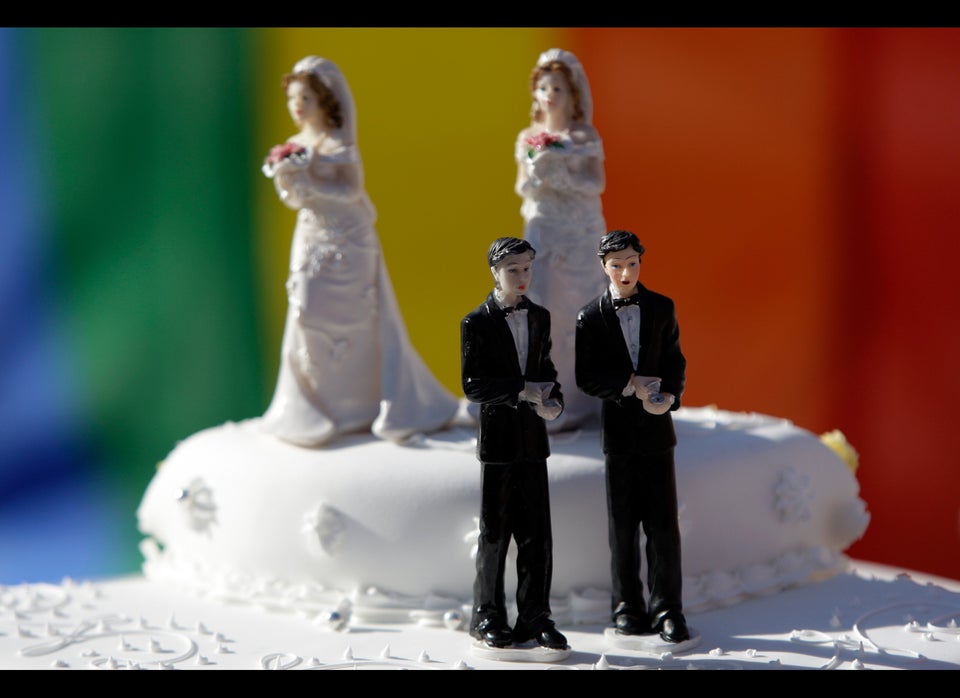 LBGT Service Cases
Popular in the Community