Today is the centennial birthday of influential American artist, Gordon Parks. The photographer, musician, writer and filmmaker, known for his striking reflections on race in the United States, would turn 100 years old if he were still alive today.
The Kansas-born artist began his career at the age of 25, inspired by images of Depression-era migrant workers he had first seen in magazines. With a Voigtlander Brillant camera under his arm, the budding photographer leapt into the field, landing in Chicago with his own portrait business specializing in photographs of society women. During this period, Parks would move from assignment to assignment, but a chronicle of the city's South Side would win him a coveted fellowship with the Farm Security Administration of the United States.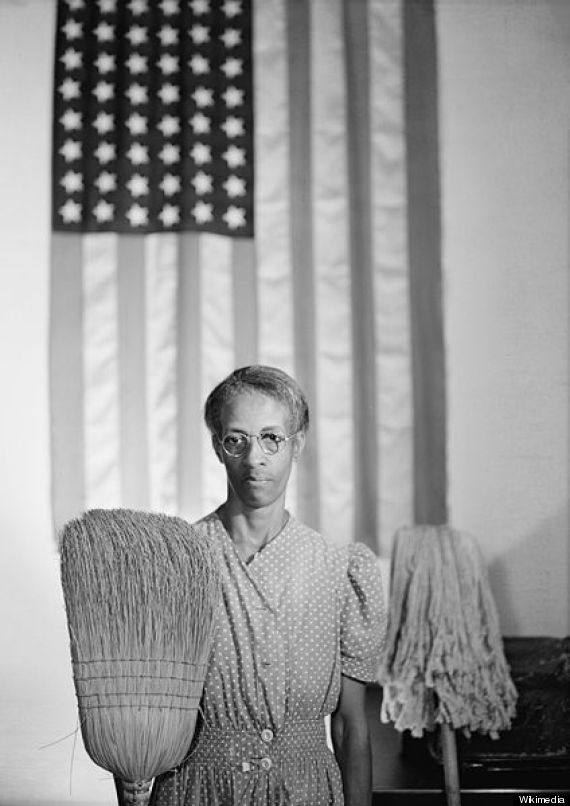 Gordon Parks' "American Gothic, Washington, D.C.", 1942
One of Parks most well-known snapshots, "American Gothic, Washington, D.C." (above) was shot in 1942, depicting a woman named Ella Watson who worked on the cleaning crew of the FSA building. The image harkens back to the iconic Grant Wood painting of the same name, and prompted an entire series of photos that revealed the daily life of the working woman. After the FSA was dissolved, Parks remained at the Office of War Information for a short time before resigning in light of the growing prejudices he encountered in D.C. at the time. He moved to Harlem in 1944, dabbling in the world of fashion as well as historical assignments like the Standard Oil Photography Project.
In 1948, Parks produced a photographic essay that focused on a young gang leader in Harlem, earning the photographer a staff position at Life magazine. The prolific Parks would go on to capture classic portraits of Malcom X, Muhammed Ali and Barbara Streisand, among others. His notoriety soon led to a consultant job in Hollywood, followed by a number of documentaries directed by the artist for National Educational Television. It wasn't until 1969 that Parks made his indelible mark on filmmaking, writing, directing, and composing the score for the film adaptation of his autobiography, "The Learning Tree." This was followed two years later by the hit film "Shaft," cementing Parks as one of the first major black directors in America.
Towards the end of his career, Parks continued to demonstrate his vast abilities, composing music for a ballet based on Martin Luther King, Jr.'s life and even making a cameo appearance in the 2000 reboot of "Shaft." He received more than 20 honorary doctorates over his lifetime; following his death in 2006, he has been the subject of a number of documentaries and essays examining the impact of his work on the American cultural landscape.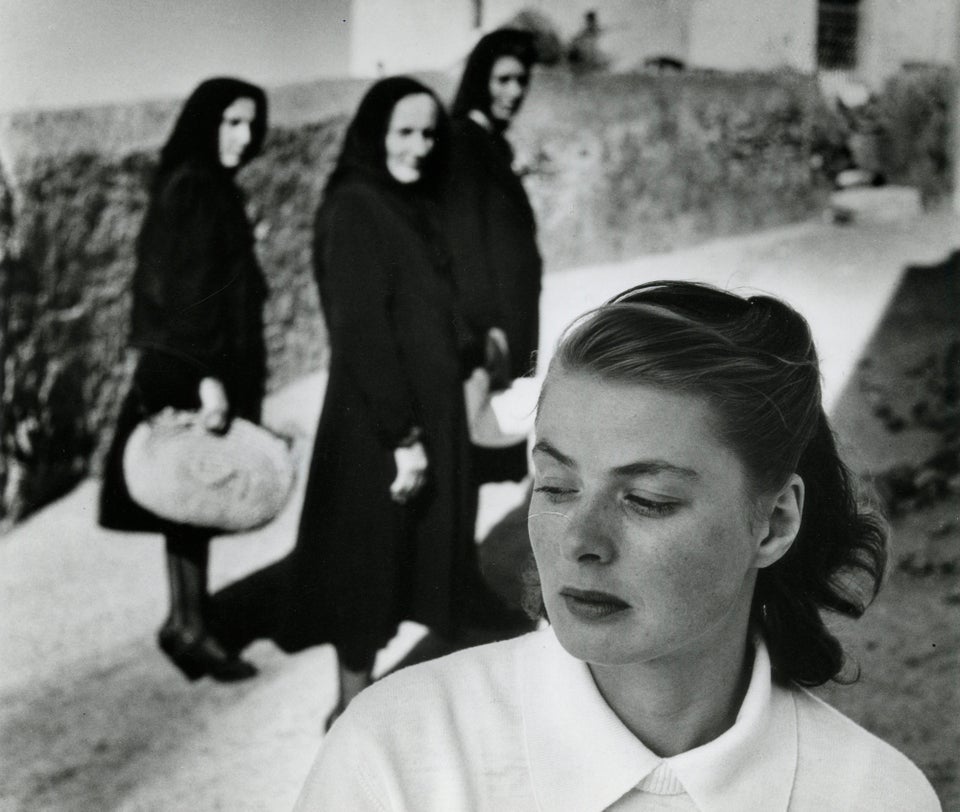 The Gordon Parks Foundation's Photos
Support HuffPost
The Stakes Have Never Been Higher
Related
Popular in the Community