In the early 1960s, Gordon Parks was working as an editorial magazine photographer for Life magazine. By this point, the influential artist from Kansas had already captured his iconic "American Gothic" portrait -- a recreation of the well-known Grant Wood painting -- which he produced during his tenure with the Farm Security Administration. He'd published his powerful "Harlem Gang Leader" photo essay for Life and snapped images of beloved figures like Eartha Kitt, Sidney Poitier and Duke Ellington. He was on his way to working with the likes of Muhammed Ali, even directing that unforgettable film "Shaft."
Peter Beard, a native New Yorker younger than Parks, was an art student at Yale in 1960, learning from Josef Albers and dabbling in projects for Diana Vreeland at Vogue. He'd made trips to the African continent already, but was a few years away from documenting the tragic demise of 35,000 elephants and other animals in Kenya, the subjects of his first book, The End of the Game. He'd yet to show his diary-like collages -- a combination of photography and marginalia -- in his first exhibition at Blum Helman Gallery in New York.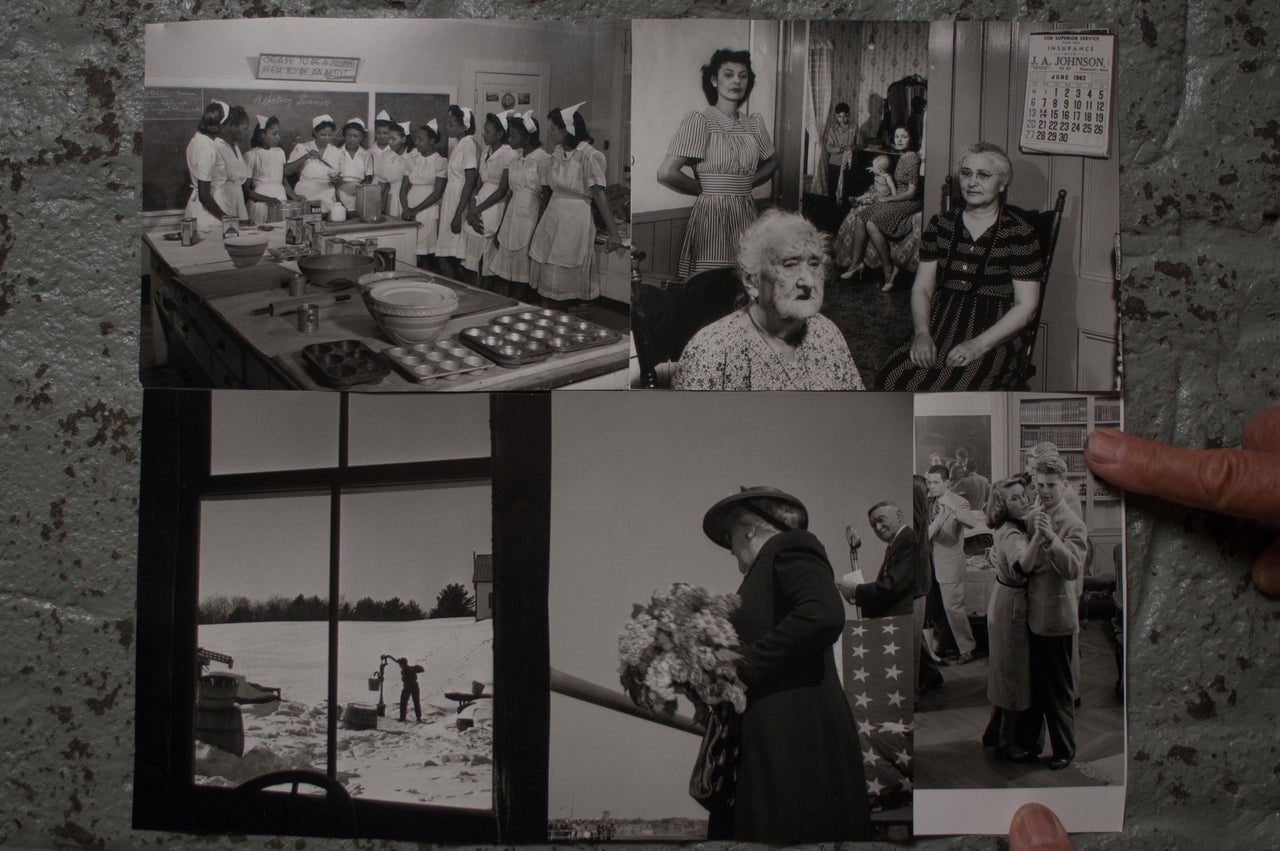 At the turn of the decade, the two met through their mutual agent, Peter Schub, and soon collaborated on a fashion shoot dubbed "Peter Pan in Central Park." Parks was then a burgeoning photo pioneer, and Beard just kickstarting his place in the field, but their friendship blossomed atop their shared belief that photography could function as an amplifier of social and environmental injustices.
"Gordon was unstoppable," Beard recalled in a statement to the The Gordon Parks Foundation. "And he was an amazing diplomat. At one of the most difficult times in African-American history, he was a soldier ... a veritable 'Jackie Robinson' of the media world. Three words sum it all up for him: authenticity, atmosphere, and feeling."
The Gordon Parks Foundation is currently paying tribute to these two photographers in a unique exhibition titled "Gordon Parks: Collages by Peter Beard." The show features works made by Beard in 2013, which place Park's recognizable images alongside found objects and journal-esque text from Beard, all arranged in a mass of bricolage. The pieces honor a camaraderie based on art's powerful position at the heart of culture, as a force of change in America and beyond. Both believed heartily in the idea, professed by Parks, that "the subject matter is so much more important than the photographer."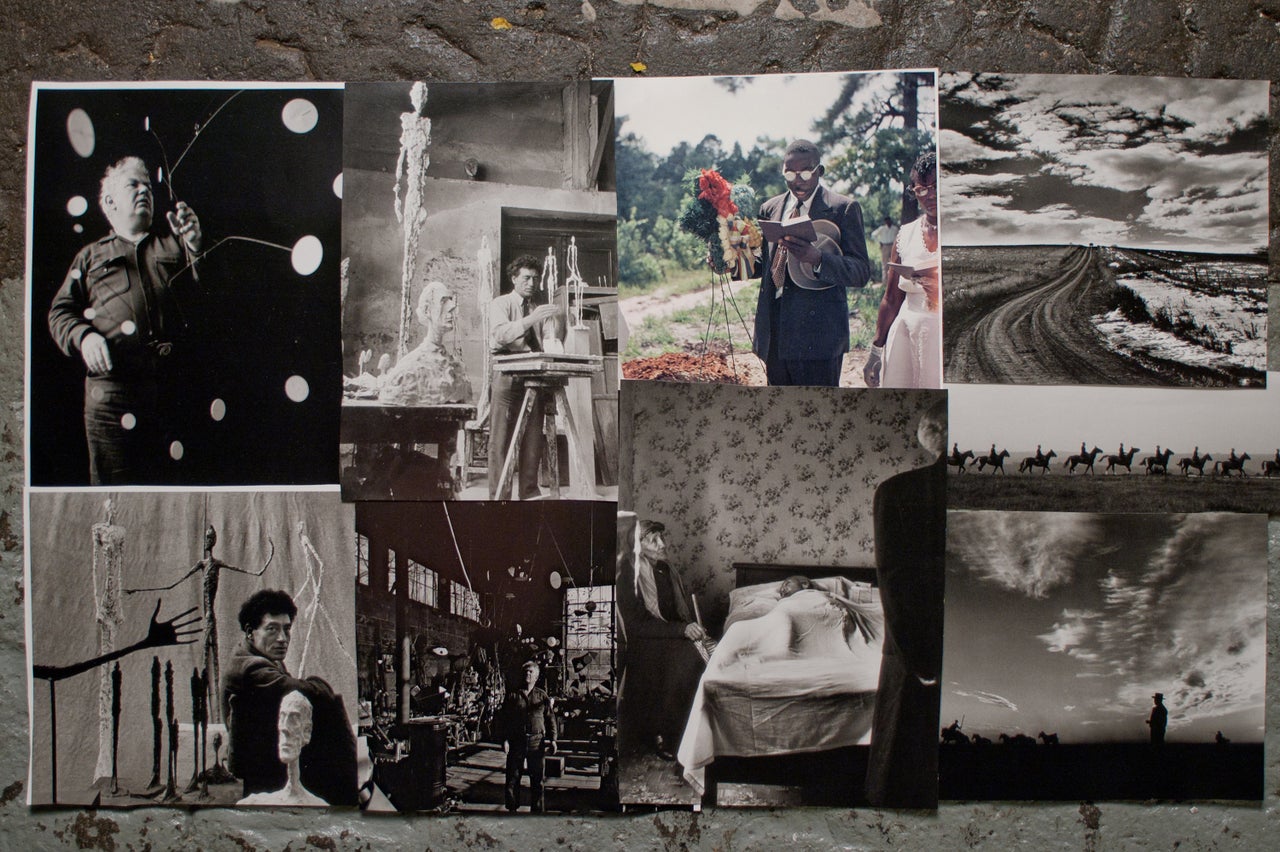 "Gordon Parks and Peter Beard shared an abiding interest to bring public attention to injustice and to inspire passion for social change through their pictures," Peter W. Kunhardt, Jr., executive director of the Gordon Parks Foundation, explained to The Huffington Post. "These collages made by Peter Beard incorporate many of Gordon's iconic pictures that spanned decades and allow for visitors to see into Beards' creative process of some of the country's most power images."
The foundation's exhibition also includes photographs by Orin Langelle documenting the installation and reception of Beard's The End of the Game at New York's International Center of Photography. Parks' had showed there just two years earlier, exhibiting "Moments Without Proper Names." Beard and Parks, as the foundation notes, were some of the first photographers to host solo shows at ICP, at a time when photography was gaining ground as a segment of the fine and contemporary art world.
As a reflection on friendship, the collages on view are a heartfelt homage to the ways artists found common ground in creativity. As a survey of Park's groundbreaking work, and Beard's lasting style, the images are a stunning tribute to one of the Civil Rights era's brightest advocates.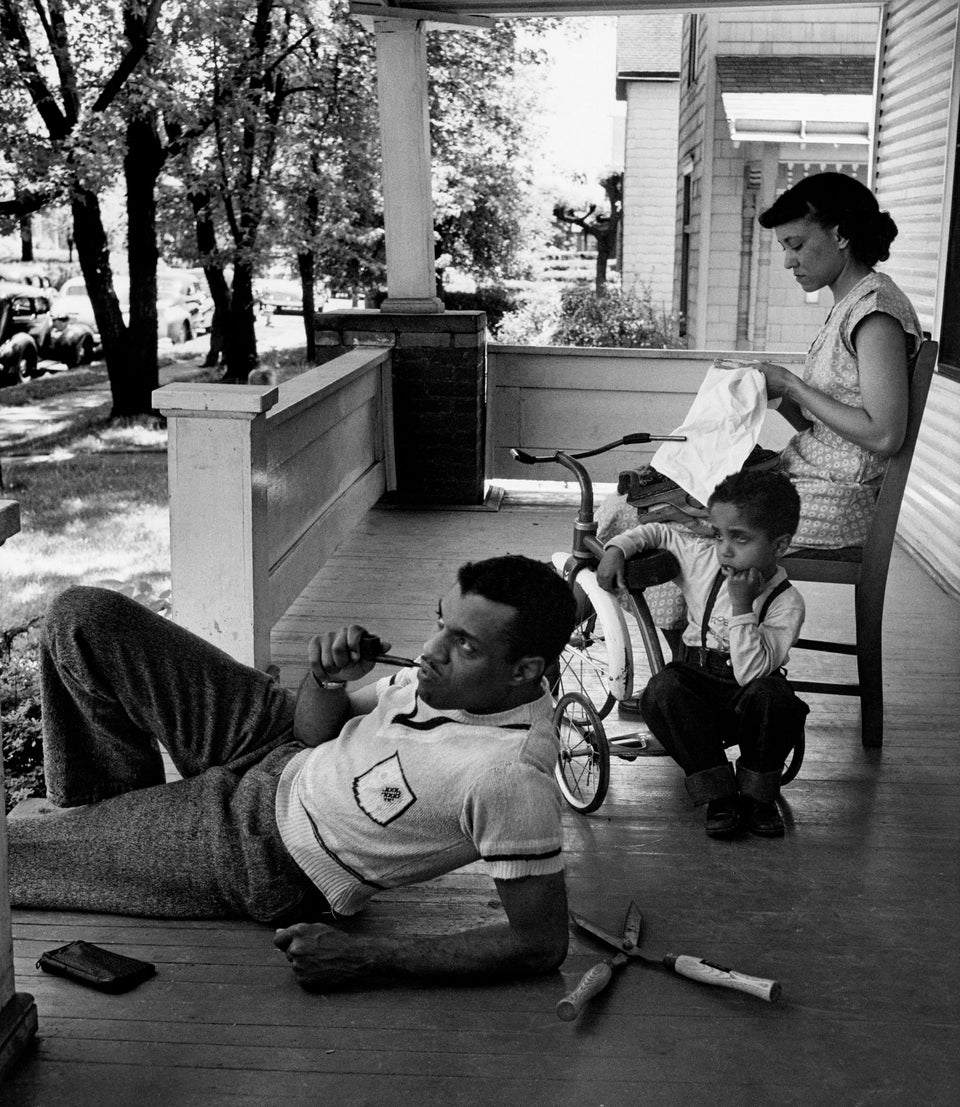 Gordon Parks (1912-2006)
Related
Popular in the Community