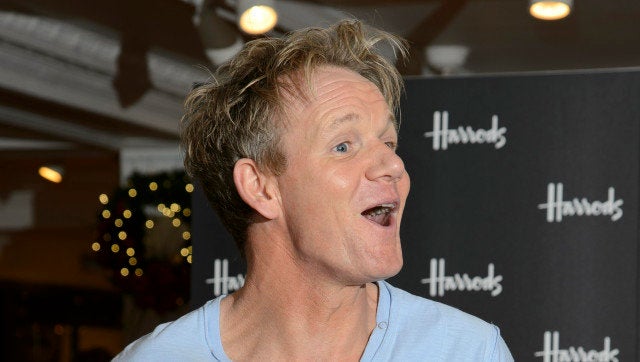 Gordon Ramsay is a polarizing person. If you ask most people what they think of the celebrity chef, you're unlikely to get a lukewarm response. While his BBC persona tends to be much warmer and fuzzier (seriously, go watch "Gordon Ramsay's F Word," he snuggles lambs and stuff), in America, he's known for pretty much one thing: yelling -- loudly, repeatedly and at anyone who displeases him in the slightest.
While it's pretty clear that this is a bit of a character he plays on tv, it doesn't keep us from giggling every time it happens. As happens with anyone in the American public eye who repeatedly does anything, Gordon Ramsay memes have sprung up left and right. Below, in no particular order other than the ranking of how much we love them, are our 10 favorite Gordon Ramsay jokes and gifs lurking about on the internet.
Be forewarned, there is a lot of NSFW language in the photos ahead. It's Gordon Ramsay, guys.
10. (via ggeneparmesan)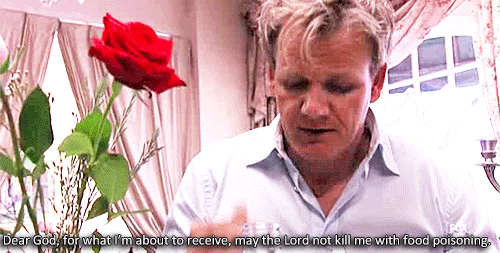 5. (via Gordon Ramsay GIFs)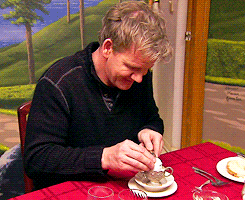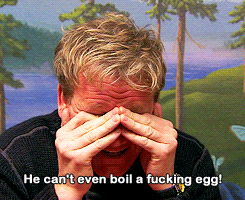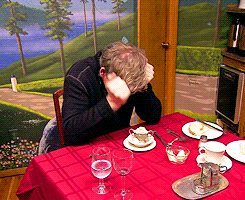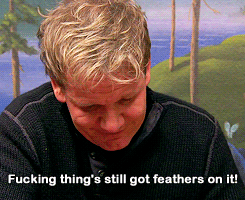 2. (via 9GAG)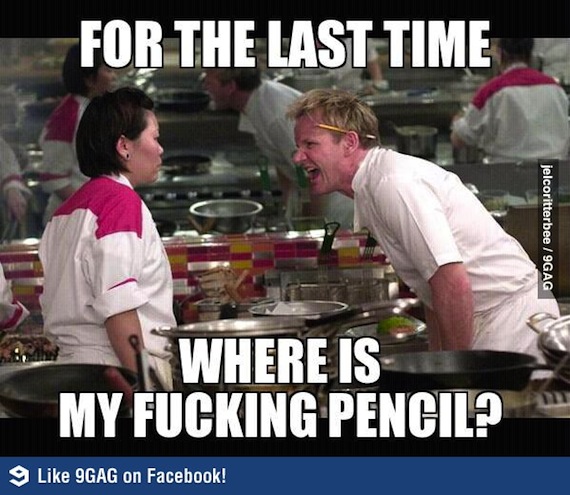 We adore you, Gordon. Do keep up the shouting, please.
Before You Go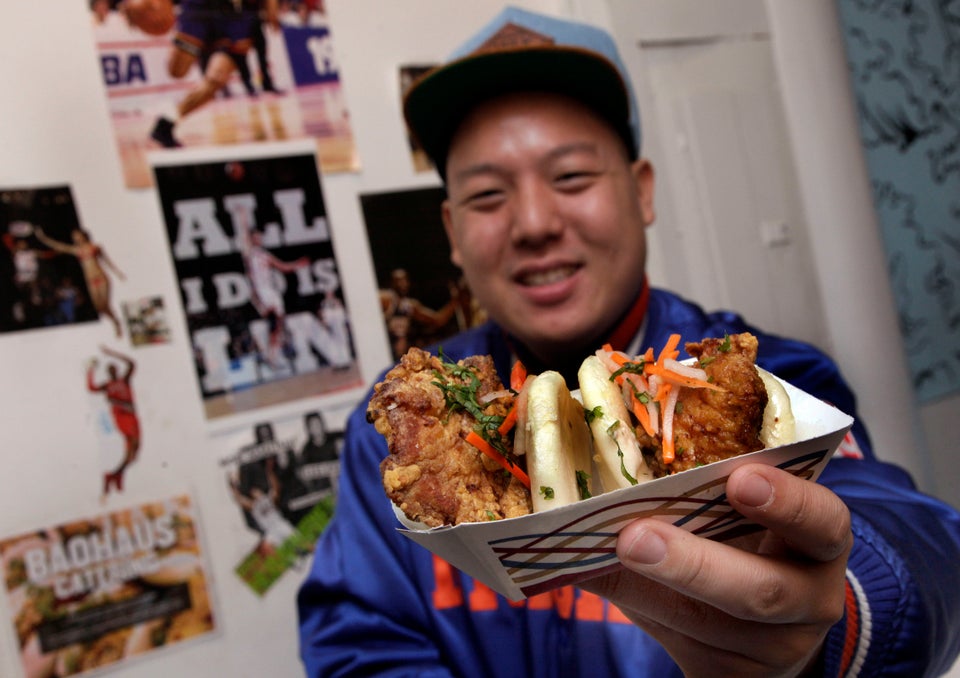 11 Most Polarizing Celebrity Chefs
Popular in the Community