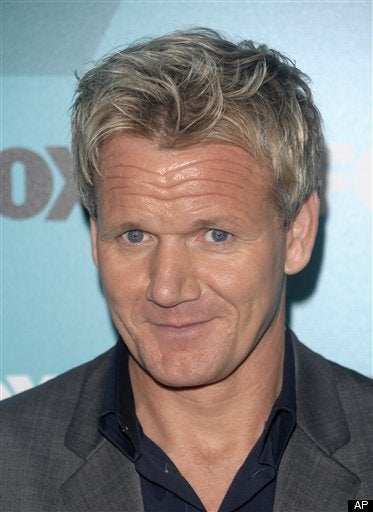 Runners prepare for marathons, astronauts get prepped for missions, and musicians practice for big recitals. But train for Twitter? Really?
Celebrity chef Gordon Ramsay, of 'Hell's Kitchen' fame, is going to start Tweeting on February 1, 2010--but not without some preparation before he takes the plunge.
I've gone on a Twitter course. I'm just going through all the stages in terms of prep, properly understanding it. I'm doing it personally. [...] It means a lot to me and obviously back out off to the States and the 1st of February we launch ... I cannot wait.
According to the Telegraph the 'course' consists of him being tutored by Sauce Communications, the firm that handles his PR.
So what kind of Tweets can we except after all this training?
His spokesman insisted that Ramsay would do all the tweeting himself, unlike some celebrities such as Britney Spears, who famously used an assistant to post messages on the site. Ramsay is rarely without his Blackberry and it is understood he will mostly tweet from this device, but the spokesman said it was likely Ramsay would be a less frequent tweeter than Jamie Oliver, who sometimes posts up to ten or even twenty messages a day.
There's no word yet on what his Twitter handle will be.
Who are your favorite foodies on Twitter? Tell us in the comments below.
Calling all HuffPost superfans!
Sign up for membership to become a founding member and help shape HuffPost's next chapter