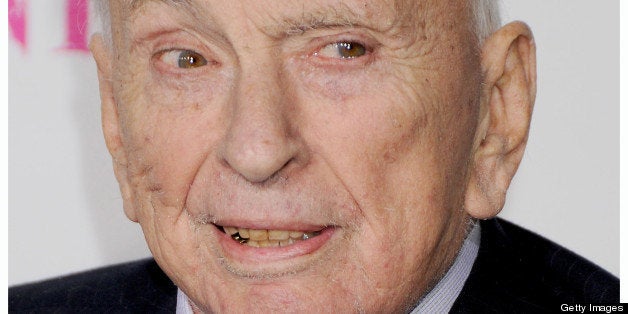 I'm often struck by how American feature films -- both studio and indie -- seem to unfold in a social/political vacuum. When was the last time you saw one that took a political perspective, or even account of the larger world beyond the personal conundrums of the characters? Currently you'll find The Company You Keep about old Lefties, and At Any Price about the pressures of agribusiness, but they're both worthy exceptions.

For a world view usually absent in features, seek out the superb documentaries by American filmmakers, several on view at this year's Tribeca Film Festival. These films have become increasingly essential as correctives to the world according to corporate-controlled media, cutting through the fog of misinformation and manipulation to uncover uncomfortable truths.
In Big Men, her latest industrial exposé, Rachel Boynton (Our Brand Is Crisis) gained unprecedented access to Africa's oil companies, local dissidents, and entrepreneurs in Houston, Texas on the hunt for black gold. The result is a layered, even-handed account of the corruption and greed that once again threatens to screw over Africa. Without detracting from Boynton's achievement, perhaps we shouldn't be too surprised by the ability of filmmakers to gain access (where more dramatically than to former heads of Israel's Shin Bet in Dror Moreh's The Gatekeepers?) Bottom line, people like to talk about themselves.
For sheer entertainment value, few docs can equal Gore Vidal the United States of Amnesia by Nicholas Wrathall, a portrait of the novelist, playwright, polemicist, public intellectual, and bullshit detector. Screenings at the Tribeca Film Fest have been selling out, but you can still catch the film April 26. Vidal (who died at 86 in 2012) was of the aristocracy and related to American royalty (his mother married an Auchincloss). Yet he betrayed his class a la FDR with a vengeance. An iconoclast ahead of his time, he candidly wrote about homosexuality in an early novel, The City and the Pillar, which got him blacklisted by book critics at the New York Times. He knew everyone and went everywhere but became mordantly critical of privilege and what he called the "American Empire," offering, in his view, "socialism for the rich and free enterprise for the poor."
Wrathall, who won Vidal's confidence in the writer's waning years, serves up a smorgasbord of his subject's savory epigrams and aphorisms, surely worthy of Oscar Wilde. To sample a few: "Whenever a friend succeeds, a little something in me dies." "Advertising is the only art form my country has created." America is "a country of the rich, by the rich, for the rich." "The genius of our ruling class is that it has kept a majority of the people from ever questioning the inequity of a system where most people drudge along paying heavy taxes for which they get nothing in return." Since "terrorism" is an abstraction, "the war on terrorism is like the war on dandruff." Ronald Reagan, Vidal describes as "a cue reader" and "Junior" (Bush the younger) as "a goddamned fool." It goes on.
Between all the polemics, Vidal was enormously productive, a model working writer. Wrathall's doc includes priceless archival footage of the square-offs on TV between Vidal and William Buckley, which brought acrimony to new levels (Vidal calls him "a Nazi," Buckley calls Vidal "a queer"). Vidal also enjoyed long-time domestic harmony with partner Howard Austen, partly in their aerie in Ravello, Italy, which became a magnet for celebrity friends. Needless to say, he held unconventional views on sex and marriage (the latter works better without the former). In footage from his youth Vidal is strikingly handsome. Age was not kind to him. Through its ravages, though, Vidal remains imperial, mischievous, and defiant. To quote Vanity Fair's James Woolcott, "We shall never see his like again. But then we had never seen his like before."
REAL LIFE. REAL NEWS. REAL VOICES.
Help us tell more of the stories that matter from voices that too often remain unheard.