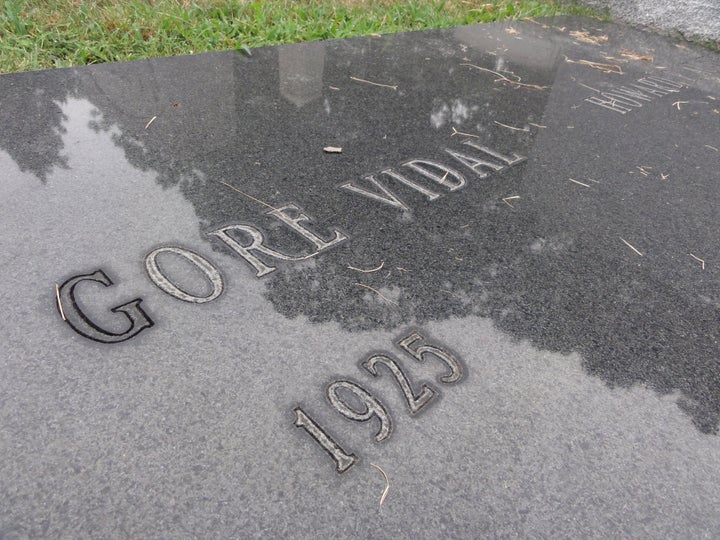 "You take a few paces down the slope from the graveyard's centrepiece, which is the lachrymose and androgynous Mourning Figure sculpted by August St Guldens for Henry Adams's unhappy wife Clover (whose name always puts me in mind of an overworked pit pony). And there in the grass is a stone slab, bearing the names and dates of birth of Vidal and his lifelong companion Howard Austen. The hyphens that come after the years (1925 and 1928 respectively) lie like little marble asps, waiting to keep their dates."
Vidal had his reasons for choosing this spot, and for buying a plot in 1994 for Auster (who Vidal persuaded to change his surname to Austen, though his original surname is on the grave) and himself ahead of time.
Rock Creek Cemetery dates back to the early 1700s. Also interred there are Meet the Press's Tim Russert, the writer Upton Sinclair, historian Henry Adams, numerous politicians and both Revolutionary and Civil War veterans. It is also situated close to his grandparents' house, the scene of perhaps his fondest childhood memories.
However, perhaps most pertinently, near to Auster and Vidal's plot lies Jimmie Trimble, a schoolfriend and lover of Vidal's who died at the Battle of Iwo Jima. He was described by the New York Times as "the only person with whom [Vidal] ever felt wholeness."
Auster died in 2003; Vidal told CNN that he wanted to be cremated, and his ashes to be interred in the plot alongside Auster. "I'll be looking forward to seeing him," he said.
Joseph Martin took these photos of Vidal's tombstone for us this morning. He said that the gravestone is already becoming something of a site of pilgrimage for a few fans: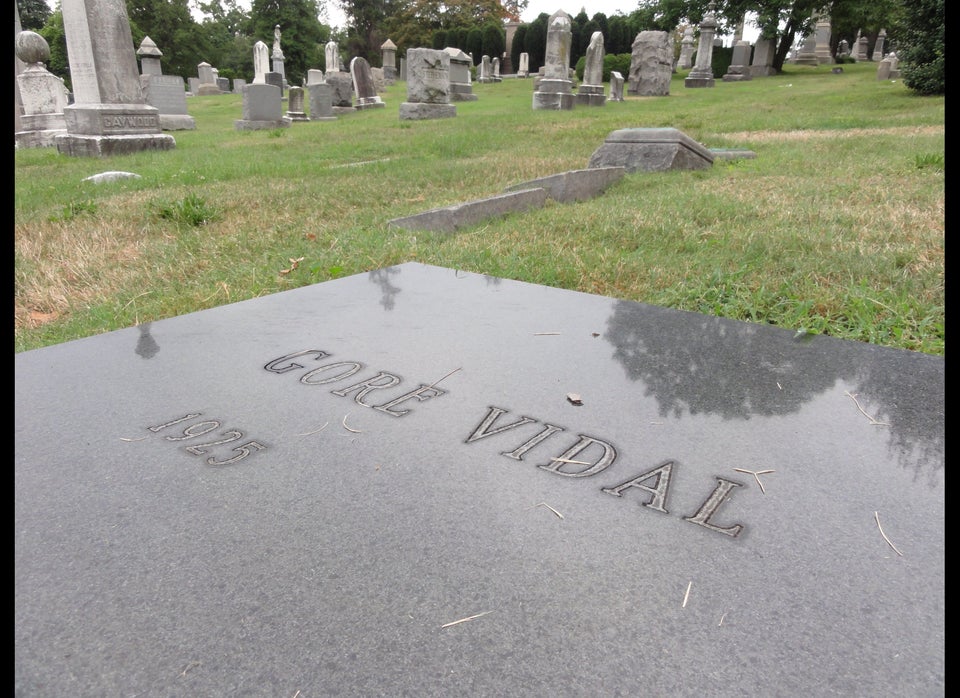 Gore Vidal's Gravestone
All photos copyright Joseph Martin
Clarification: The piece was updated to include the detail about Auster's surname.
Related
Popular in the Community