I did not grow up in a house where we frequently had spaghetti and meatballs for dinner. In fact, when we had spaghetti, my mom most often turned to her hearty meat-sauce recipe that was made from leftover sloppy joes. But meatballs? Nope, never.
Fast-forward a few years. I am now living with my boyfriend, who is as much of a mad-scientist in the kitchen as I am. One of our favorite meals to make together – and one that he loves to experiment with – is meatballs. Yet the one problem with most meatball recipes is that they almost always contain breadcrumbs as a binder, which can present a major problem when you are trying to feed a crowd, seeing as these days it seems like there is someone with dietary restrictions in every group of friends.
With all of the wonderful gluten-free pasta options available now, it seems like such a shame for someone maintaining a gluten-free diet to not have a meatball recipe to turn to.
But wait. What about meatballs made with ricotta cheese?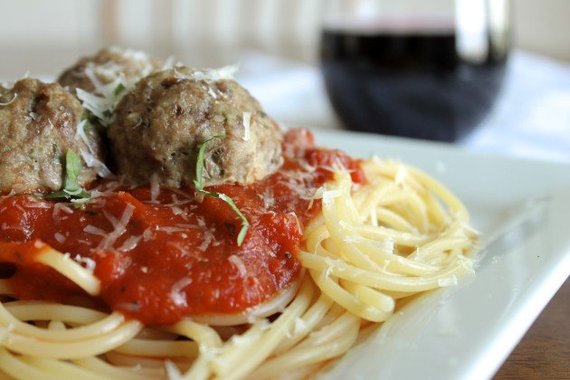 This was the thought that ran through my head when contemplating this conundrum. Could ricotta cheese, with its unique texture, serve as a binder and eliminate the need for breadcrumbs in the meatballs? I saw no harm in giving it a shot – after all, extra cheese certainly did not seem like a bad thing to me.
Turns out that the ricotta was indeed the perfect solution, creating a gluten-free meatball recipe that all of your gluten-free friends can enjoy. And with a few gluten-free people in our close circle of friends, this is certainly a trick that will be used in our own home.
Stephie is all about encouraging the art of cooking in her friends and family through her blog,
. We love that she's also encouraging classic favorites as our
expert, taking back of the box favorites and updating them for the way we eat today.