Celebrity makeup artist Mally Roncal learned at an early age the importance of accepting -- and loving -- who you are. Growing up in upstate New York, her parents instilled in her the philosophy that "the things that make us different are the qualities that make us beautiful." This statement has become the mantra by which Mally lives and the power behind it has led to her incredible success. Her natural ability to make clients not only look beautiful, but feel beautiful has made her a favorite among a versatile group of music industry heavyweights and actors including Beyonce, Jennifer Lopez, Mary J. Blige, Hayden Panettiere, Rihanna, Teri Hatcher, Celine Dion, Lee Ann Womack, and Ashlee Simpson.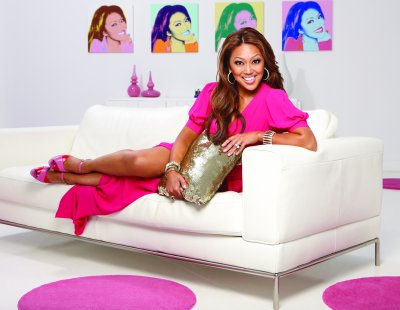 JG: When did you know a career in beauty was for you?
MR: It was one of those things that was kind of always in the back of my mind! When I was younger, I was obsessed with makeup! I couldn't wait to head down to the drugstore to buy the newest eyeshadow and lip stick. Only thing was, I never really realized you could actually have a career in beauty! Once I got my first taste of makeup in the "professional world," during fashion week, I was hooked.
JG: What prompted you to launch your own line of cosmetics?
MR: As a celebrity makeup artist, I literally had every single line of cosmetics at my finger tips. Everything from the 99 cent drugstore brands, to the most prestigious luxury brands, and still there was nothing out there that I was 100% happy with! My assistant and I would spend hours playing "chemist," mixing together several different products to create something that we could use on my clients. I thought to myself, there has to be a better way! I wanted something that my clients, my friends, my family, and I could all trust to make us look and feel as fierce as we deserve!
JG: Today's woman is busier than ever. What is the easiest/quickest way to turn a day/work look into something that works for night out?
MR: Lining your inner rim with a dark eyeliner is something I do to add "instant fierceness." Black of course is a go-to, but you can also go for a great navy or plum to really brighten the eyes! Just make sure it's waterproof and is approved for use on the inner rim! (Product recco: Mally Beauty Evercolor Starlight Waterproof Eyeliner)
JG: What are your favorite Fall/Winter 2011 beauty trends?
MR: I have to say, usually, I always wear a smoky eye and a pink lip. Always. But, lately, I have been branching out and doing a red lip! There's something so classic, yet so modern about it! And with today's amazing innovations, you don't have to worry about it traveling all over your face!
JG: Some trends can feel a bit out-there for the average woman. Especially style-conscious women of "a certain age" who wish to remain current but fear looking as if they're trying too hard. What are some comfort-zone-friendly ways to rock the latest trends?
MR: In my opinion, there are no rules! If you want to rock a trend, I say go for it, and just know that you are fierce enough to pull it off! Still, I totally understand that sometimes, it can take some time to get used to seeing yourself with different makeup than you usually wear. Here's a quick tip: If you want to try a bold color on your eye, but aren't ready to do it as a full shadow, try using a fun colored eyeliner! When you blink, you'll just show off a hint of that gorgeous color, which will really help to brighten the face! You can also try using a colored mascara on the bottom lashes only (use your black mascara on the top lashes to keep from looking too 1983!), which will help open the eyes! (Product recco: Mally Beauty Volumizing Accents Mascara)
JG: Speaking of age appropriateness, let's consider the flip-side. In this day and age of Toddlers & Tiaras and 20-something-looking tweens, is there an age you, as a makeup-artist and mom, consider too soon for girls to begin wearing makeup on a regular basis?
MR: We have a lifetime of wearing makeup, so while it's fun for girls to play, I think it's better that we wait until we're older to wear makeup!
JG: Any tips on how girls can achieve a look that is both "cool" and parent-friendly?
MR: Again, you don't have to go overboard! Try those fun colored eyeliners, but keep the line skinny and close to the lash line. Try that fun, bright lip, but do it as a pretty sheer gloss. Balance is also so important, and something that a girl is never too young to learn about. What I mean by that is, if you do a smokier, or heavier eye, do a nude lip. If you're doing a bold lip, go for a lighter eye.
JG: What three makeup item should no woman leave home without?
MR: Concealer, lip gloss, mascara!
JG: You've done such beautiful work on so many celebrities. Who have you not worked on that you'd kill to get into your chair?
MR: There are SO many! I would LOVE to get my hands on Nicki Minaj! Not only is she absolutely gorgeous, but she has this incredible confidence, and this beautiful energy! Together, we could definitely have some fun!
JG: What has been the biggest challenge of your career?
MR: The biggest challenge of my career has been wanting to do EVERYTHING! I always say I wish I could clone myself so that I could do everything for work and be a full-time mommy at the same time, and I know that so many women feel the same way. It has been a challenge for me to step back, take a moment to breathe, and to accept the fact that I logistically just cannot do everything and be everywhere at the same time.