A newborn gorilla is doing well after she was delivered by a rare emergency cesarean section at an English zoo.
A team of vets and doctors at the Bristol Zoo performed the operation after the baby's mother, Kera, showed "symptoms of potentially life-threatening pre-eclampsia," according to a statement on the zoo's website. Kera is now recovering and under close observation.
The yet-to-be-named baby Western lowland gorilla arrived on Feb. 12, weighing approximately 2 pounds and 10 ounces.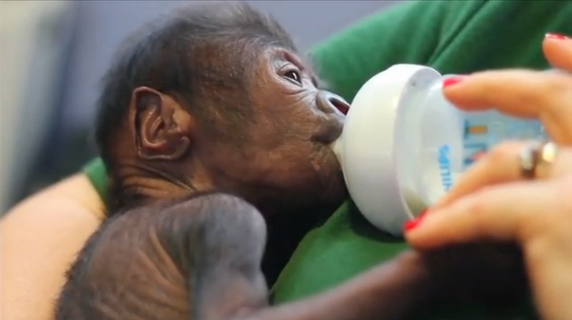 David Cahill, professor of reproductive medicine and medical education at Bristol University and a gynecologist at St. Michael's Hospital, oversaw the successful operation.
"Despite having delivered hundreds of babies by caesarean in his career, this was the first time Prof. Cahill had delivered a baby gorilla by this procedure," the zoo said.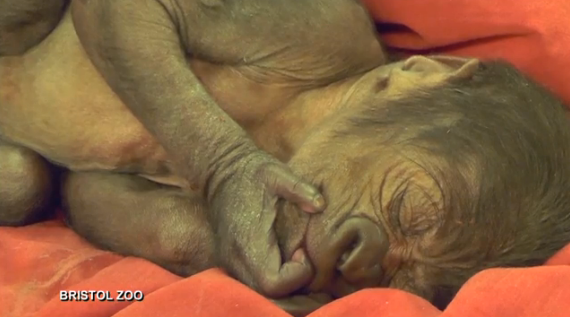 Lynsey Bugg, curator of animals at the zoo, is part of the team caring for the infant.
"The first few days were critical for the baby, it was vital that she was kept warm and began taking small amounts of formula milk," Bugg stated. "We started 'skin-to-skin' contact -- a process used with human newborn babies -- and she responded well to this and is getting stronger and more alert each day."
The baby gorilla has not yet been introduced to the public.
PHOTO GALLERY
Baby Animals