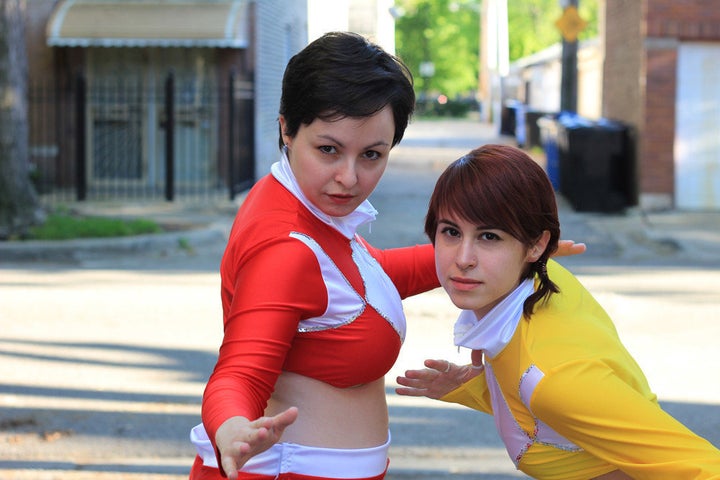 Gorilla Tango Theatre, one of Chicago's premiere burlesque venues, is no stranger to the intersection between sexiness and total nerdiness.
Director Bobby Hoffman, a certified actor-combatant who previously served as the theater's fight choreographer, says he was mindful of the show's roots when designing the burlesque version.
"My main focus--aside from creating a fun and sexy production–-was to bring all of the hyper activeness of a children's show into a late night romp through equal comedy, dance and fights," Hoffman said in a release. "Early in the rehearsal process I had the cast...sit down and watch full episodes of the original 'Power Rangers' series. I instructed them to pay close attention to their characters' movements, vocal performances, and smaller nuances; then we'd get up on our feet and incorporate the various TV tidbits into our scenes."
Choreographer Stella Cheeks says the group was equally concerned about staying true to the show's musical roots. The soundtrack combines music from the original show and song selections from the mid-nineties for full-cast musical numbers, dances and fighting scenes that are "faithful to the spirit of 'Power Rangers,'" according to Cheeks.
Featured performers include Dakota Fanny, Lady Lemondrop, Ellie Gator and more of the group's veterans, with debuts from Doxie Doll and Vicki Van Go-Go.
Check out a trailer for "Fellowship of the Boobs," another GTT parody show celebrating its one-year anniversary and fiftieth show this Friday:
Related
Popular in the Community